Garita, 3, Palma de Mallorca, 07015, Balearic Islands, Spain
Show on map
Opened: 1999 LocationThis attractive luxury hotel is wonderfully situated overlooking the bay of Palma. The hotel is peaceful and yet still close to the town centre where there are many shopping and entertainment venues including the Puerto Pí shopping centre, the Club del Mar and the Joan Miró foundation. The night life scene on Palma's Plaza Gomila, as well as the harbour, are within easy walking distance of the hotel. The nearest golf course is about 5 kilometres from the hotel.FacilitiesThe establishment comprises a total of 168 accommodation units. A lobby and a reception are available to guests. The upper floors are easily accessible using the lift. Amenities include a safe. Internet access (for a fee) and wireless internet access are available in the public areas. Gastronomic options include a restaurant, a dining area, a café and a bar. Shopping facilities are available. A garden is among the features contributing to a pleasant stay. A TV room is also among the amenities at the establishment. Guests travelling in their own vehicles can make use of the available parking spaces. Additional services include a babysitting service, room service and a laundry. In addition, a conference room and a business centre are also available.RoomsSpecial family rooms are available for families with children. All accommodation units feature air conditioning, central heating, a fan and a bathroom. Most rooms additionally feature a balcony or a terrace. Many of the rooms also offer a sea view, adding to the ambience. Cots and extra beds are available. A safe and a minibar also feature. Features include a fridge and a mini-fridge. Each accommodation unit offers internet access, a telephone, a TV and wireless internet access. Each of the bathrooms features a shower, a bathtub, a hairdryer and a magnifying mirror.Sports/EntertainmentA refreshing dip in the indoor or outdoor pool can be pleasantly cooling on hot days. A sun terrace, sun loungers and parasols are available. A hot tub p
Show More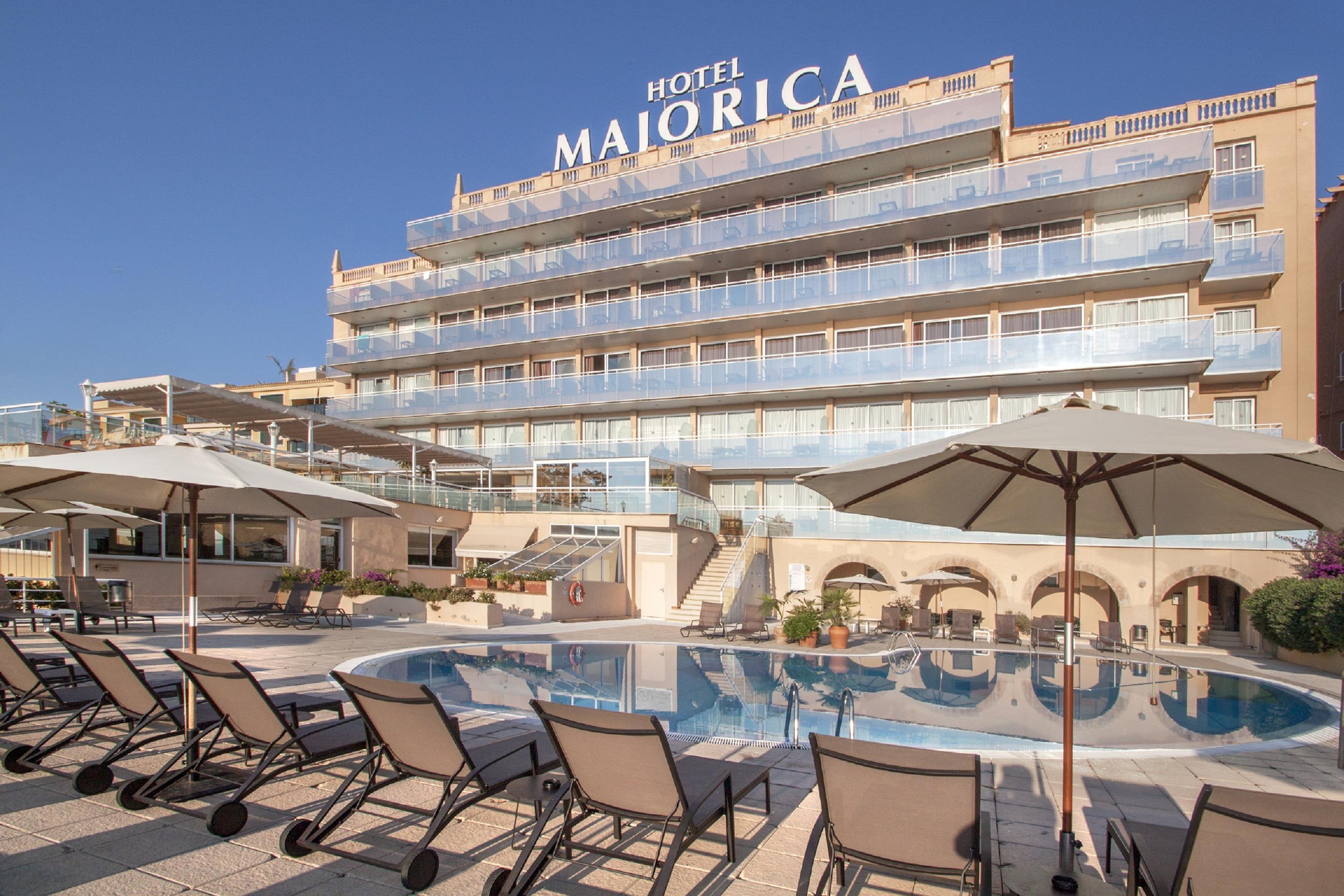 2 places of interest within 1000m, 2.7km from city centre
View Map

Double Room
Air conditioningSeparate shower roomBathtubBalcony
Buffet breakfast, extra €14.00
Special offer! Non-refundable
1 double bed or 2 single beds
Buffet breakfast, extra €14.00
Buffet breakfast, extra €14.00
Buffet breakfast, extra €14.00
Special offer! Non-refundable
1 double bed or 2 single beds
Buffet breakfast, extra €14.00
1 queen bed or 2 single beds
Best price with 1 breakfast
1 double bed or 2 single beds
Buffet breakfast, extra €14.00
Confirmed within 12 hours
Best price with 2 breakfasts
1 double bed or 2 single beds
1 queen bed or 2 single beds
Buffet breakfast, extra €14.00
1 double bed or 2 single beds
1 double bed or 2 single beds

Double Room with Sea View
Air conditioningSeparate shower roomMinibarHairdryer
Buffet breakfast, extra €14.00
1 double bed or 2 single beds
Buffet breakfast, extra €14.00
Buffet breakfast, extra €14.00
Buffet breakfast, extra €14.00
1 double bed or 2 single beds
Buffet breakfast, extra €14.00
1 queen bed or 2 single beds
Buffet breakfast, extra €14.00
1 double bed or 2 single beds
1 double bed or 2 single beds
1 queen bed or 2 single beds

Family Room
Air conditioningSeparate shower roomBathtubBalcony
Buffet breakfast, extra €14.00
1 double bed or 2 single beds
Buffet breakfast, extra €14.00
1 double bed or 2 single beds
1 double bed or 2 single beds
1 double bed or 2 single beds
Reviews
周

China

Double Room

Stayed in February, 2020

Solo travellers

8 Reviews

Double Room with Sea View

Stayed in August, 2019

Friends

1 Review

Guest User

China

Triple Room

Stayed in February, 2019

Families

4 Reviews
Hotel Policy
Check-in and Check-out
Check-in

from 15:00

Check-out

before 12:00
Child Policies
Children are welcome at this hotel. Additional fees may be charged when a child stays at the hotel with parents or guardians, please confirm with the hotel.
Hotel Description
Opened: 1999
Number of Rooms: 168
LocationThis attractive luxury hotel is wonderfully situated overlooking the bay of Palma. The hotel is peaceful and yet still close to the town centre where there are many shopping and entertainment venues including the Puerto Pí shopping centre, the Club del Mar and the Joan Miró foundation. The night life scene on Palma's Plaza Gomila, as well as the harbour, are within easy walking distance of the hotel. The nearest golf course is about 5 kilometres from the hotel.FacilitiesThe establishment comprises a total of 168 accommodation units. A lobby and a reception are available to guests. The upper floors are easily accessible using the lift. Amenities include a safe. Internet access (for a fee) and wireless internet access are available in the public areas. Gastronomic options include a restaurant, a dining area, a café and a bar. Shopping facilities are available. A garden is among the features contributing to a pleasant stay. A TV room is also among the amenities at the establishment. Guests travelling in their own vehicles can make use of the available parking spaces. Additional services include a babysitting service, room service and a laundry. In addition, a conference room and a business centre are also available.RoomsSpecial family rooms are available for families with children. All accommodation units feature air conditioning, central heating, a fan and a bathroom. Most rooms additionally feature a balcony or a terrace. Many of the rooms also offer a sea view, adding to the ambience. Cots and extra beds are available. A safe and a minibar also feature. Features include a fridge and a mini-fridge. Each accommodation unit offers internet access, a telephone, a TV and wireless internet access. Each of the bathrooms features a shower, a bathtub, a hairdryer and a magnifying mirror.Sports/EntertainmentA refreshing dip in the indoor or outdoor pool can be pleasantly cooling on hot days. A sun terrace, sun loungers and parasols are available. A hot tub p
Services & Amenities
Wi-Fi in public areas
Restaurant
Café
Bar
Non-smoking floor
Currency exchange
Front desk (24 hours)
Fitness centre
Spa
Massage
Indoor swimming pool
Outdoor swimming pool
Beauty salon
Conference hall
Babysitting
Sunbathing area
Multilingual staff
Fax/copying service
Business centre
ATM
Restaurant

Bar

Fitness centre

Indoor swimming pool

Outdoor swimming pool

Conference hall
Activities
Beach/swimming pool umbrella
Front Desk Services
Attraction ticket service
Cleaning Services
Laundry service (off-site)
General
Handicapped-friendly rooms
Transport & Attractions
Airports
Palma De Mallorca Airport
About 22m from hotel by car
13.5km
Railway Stations
Estació Intermodal
About 17m from hotel by car
11.9km
Places of Interest
Museu D' Historia De La Ciutat
1.3km
Auditorium de Palma de Mallorca
1.4km
Parroquia de la Inmaculada Concepcion - Sant Magi
2km
Es Baluard - Modern & Contemporary Art Museum
2.3km
Haven't found the right hotel yet?