Activity Details
Established in 1978, Heliservices is the sole and premier provider of rotary-wing services in Hong Kong. Heliservices is a part of the Kadoorie Group which was established over a century ago with a presence in China and is a sister company of The Peninsula Hotels, China Light and Power Holdings (CLP) and Metrojet, a leading business jet operator.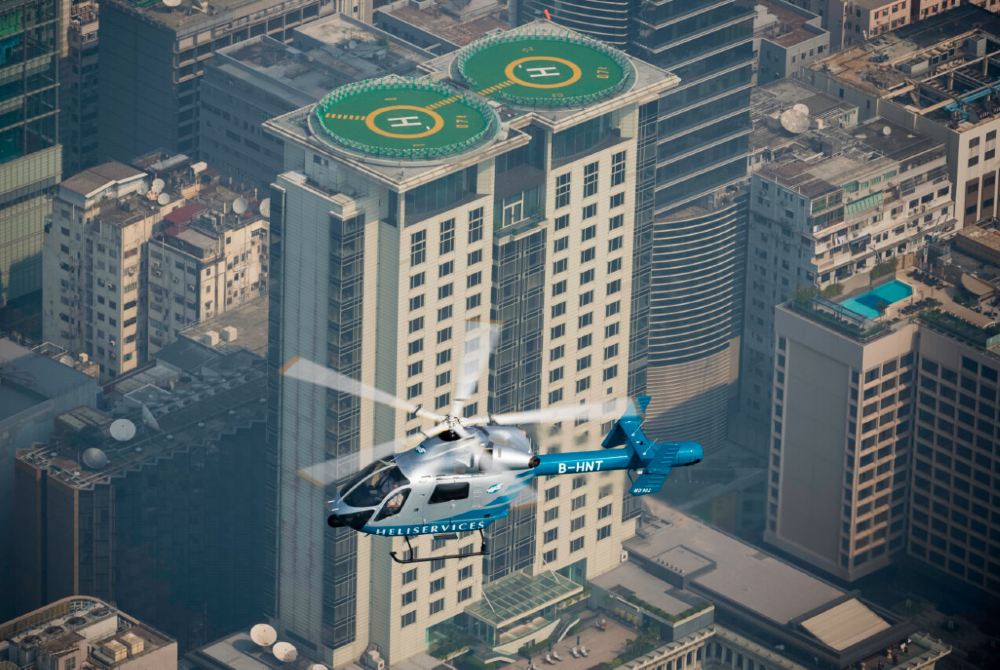 Heliservices's fleet is maintained in-house by its maintenance professionals and through its fully licensed Hong Kong HKAR 145 with approvals for the overhaul and maintenance of a wide range of aircraft licensed by the Hong Kong Civil Aviation Department (HKCAD).
Heliservices' pilots are some of the most experienced in the world with our crew undergoing recurrent training and proficiency checks with in-house HKCAD-authorized Type Rating Examiners and Line Training Captains to ensure Heliservices maintains the highest safety standards.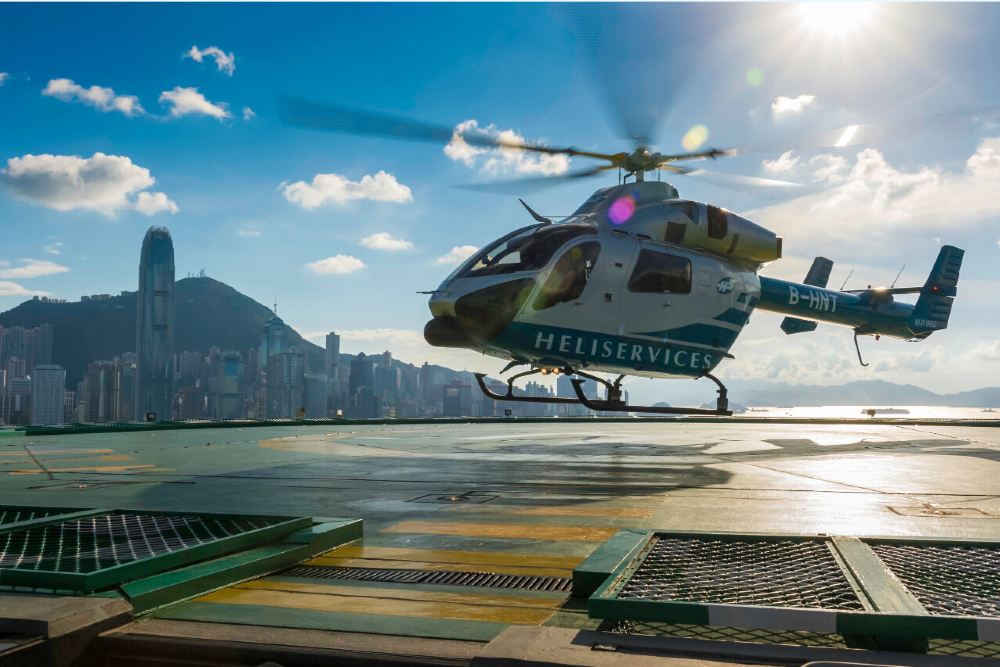 Carefree flight in the sky with afternoon tea
Menu: Multitudes of selected finger sandwiches, Salty shortbread, French Pastries, Freshly baked English muffins with cream and organic strawberry jam
Menu is subject to change without prior notice. Pictures are for reference only.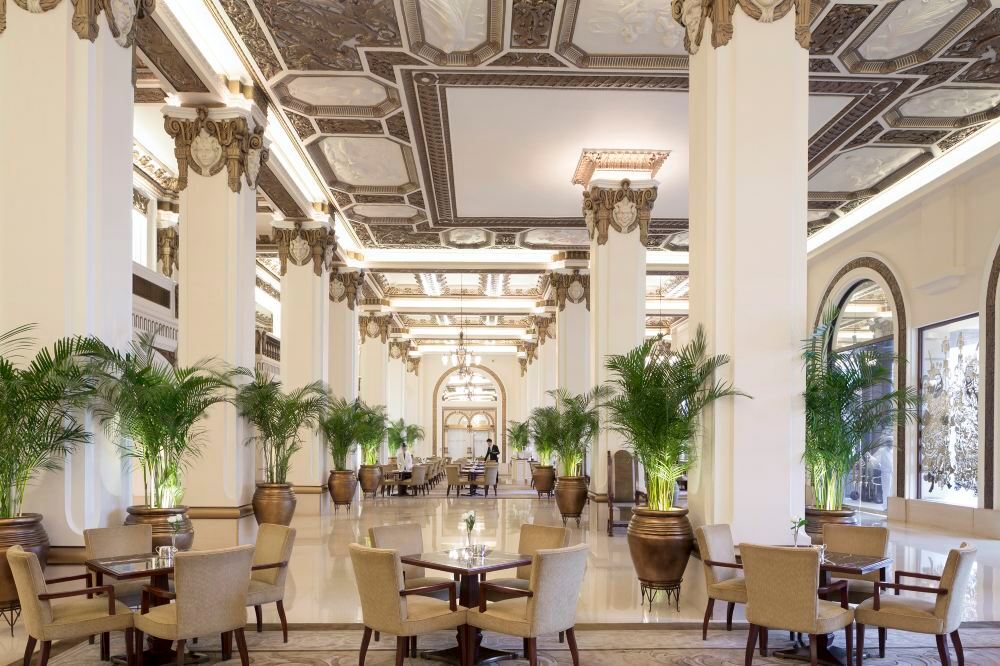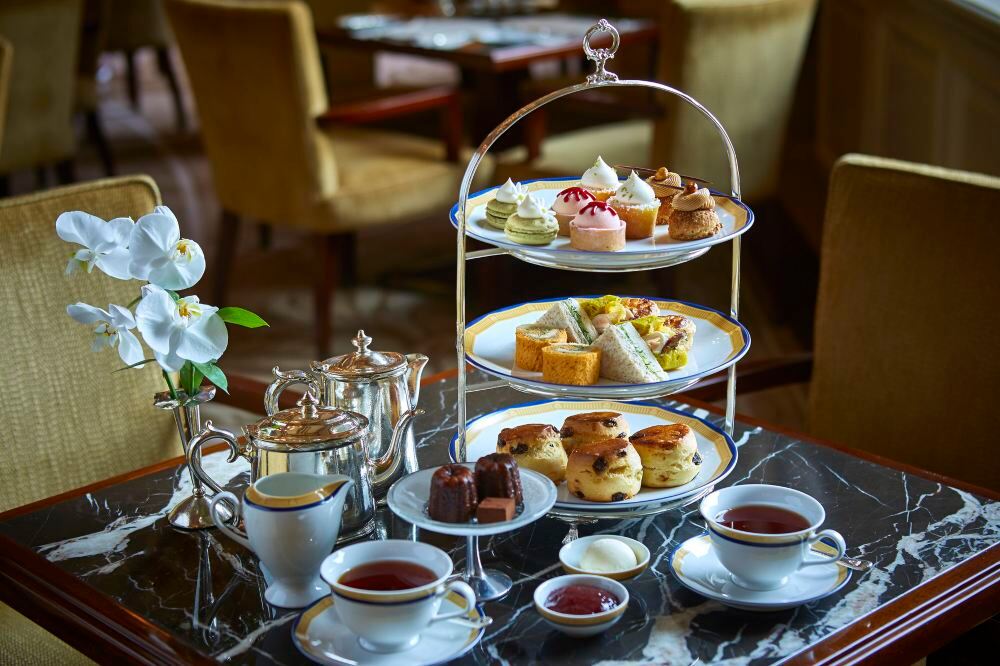 Inclusions
Hong Kong helicopter Victoria Harbor cruise group tour (about 18 minutes)
One hour Hong Kong Peninsula Classic Afternoon Tea (15:45-16:45/17:00-18:00)
Exclusions
All personal expenses and expenses not mentioned in the inclusions
Change & Refund Policies
Once this product is successfully booked, it cannot be changed or canceled
Trip.com only provides the booking service for this travel product. The specific cancellation policies are strictly in accordance with the supplier's standards. Please read carefully before booking
How to Use It
All times are given in local time
Please confirm the reservation name and phone number with the staff 30 minutes before departure
Upon completion of the flight, there will be staff to lead you directly to the lobby for afternoon tea
Meeting Location: The Peninsula Hotel in Tsim Sha Tsui or the Wan Chai Heliport. The specific departure location is based on the departure location in the email confirmation at the time of ticketing
Activity Essentials
Departure Time: Please arrive half an hour before departure. The specific departure time is based on the departure time in the email confirmation at the time of ticketing
Booking Restrictions:
This product is only suitable for children ages 2 years old (excluding) and above; children under 12 years old need to be accompanied by at least 1 adult (18 years old and above)
This private charter is a group tour. It requires at least 2 guests at a time and can take up to 6 guests
This product is limited to a maximum of 6 people for each order. If there are more than 6 people, please place another order separately
Booking Information:
Please select one of the specified flying time period during the time of booking: 10:00-11:00, 11:00-12:00... 17:00-18:00. After booking, our company will provide you with one of the flights that you can book within that time period on that day. Please refer to the flight number confirmed by our company
Passengers must arrive at least 30 minutes before the scheduled flight time on the day of travel, and reserve time for safety instructions as well as to fill out the related forms
Traveller Information
Adult/Child: Age 2+
Important Information
Passenger need to pay the proportion fee on site if the flight time exceeds the reservation
Price is subject to change without prior notice. Pictures are for reference only
If the objective conditions do not meet the safety requirements, the helicopter service company has the right to change or cancel the flight and will negotiate a rescheduling flight with the customer
The fee will not be refunded if passengers cancel the scheme 48 hours before take off
The helicopter service company reserves the right of final decision in case of any dispute
The following days do not apply: 2020/01/01 (New Year's Day), 2020/01/25- 2020/01/28 (Chinese New Year), 2020/02/14 (Valentine's Day), 2020/04/10-2020/04/13 (Easter), 2020/05/10 (Mother's Day), 2020/06/21 (Father's Day), 2020/07/01 (Hong Kong Special Administrative Region Establishment Day), 2020/10/01 (National Day), 2020/12/22-2020/12/31