Activity Details
Encounter Treasures of Arabia
On BIG BUS Istanbul, you will enjoy the breathtaking view of Istanbul, a gorgeous city that crosses two continents - Europe and Asia. This well-designed journey will take you to major landmarks and historical sites on both continents, and our commentary will bring you the history and culture of this beautiful city.
You can explore on your own at any of the sites. The bus is on the prescribed route and it is convenient and quick to re-join the itinerary. Your boarding pass is valid for 1 day or 2 days, including unlimited boarding times during business hours.
Jump off at any of the stops on the Red Route and see architecture from the Byzantine and Ottoman eras. Cross the Bosphorus Bridge to Asia to see the Beylerbeyi Palace and watch all the activity of the Bosphorus Straits. Marvel at the old city wall of Constantinople and the Roman Aqueduct on the Golden Horn/Blue Route, which also includes the iconic Blue Mosque.
The City Tour (Red) Route:
Duration: 2 hours or more.
Every 30 minutes (departure time: first 09:45, last 16:15)
• Sultanahmet Square
• Galata Bridge
• Tophane
• Port
• Dolmabahçe
• Naval Museum
• Beylerbeyi Palace
• Akaretler / W Hotel
• Taksim Square
• Egyptian Spice Bazaar
Duration: 1 hour and 15 minutes.
Every 60 minutes (starting time: first 10:00, last 16:00)
• Sultanahmet Square
• Galata Bridge
• Patriarchate
• Cable Car
• Dolphinarium
• Miniatürk
• Transport Museum / Rahmi Koç Museum
• Egyptian Spice Bazaar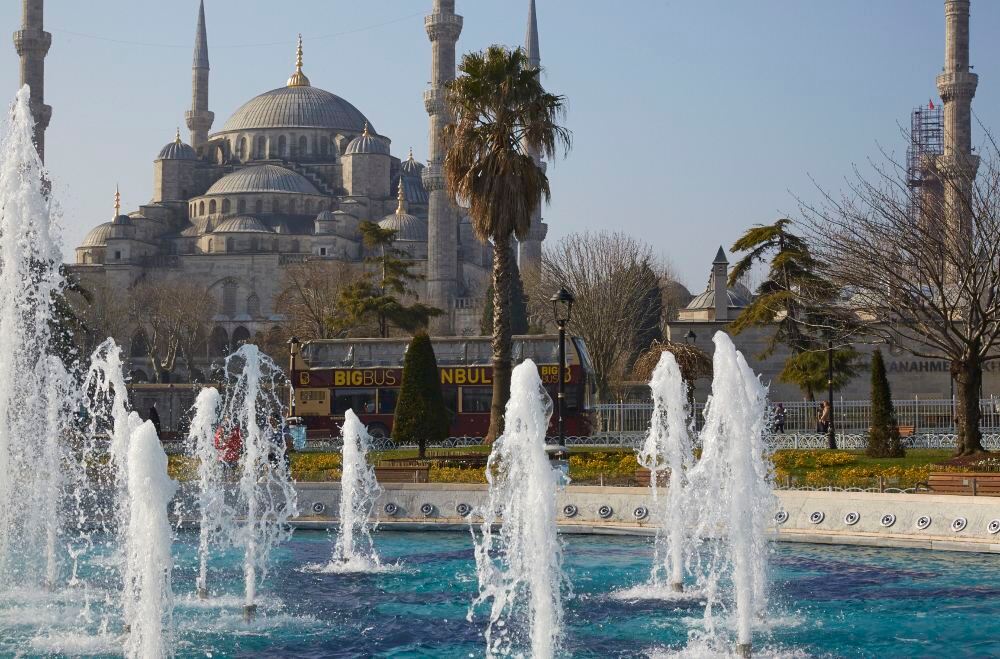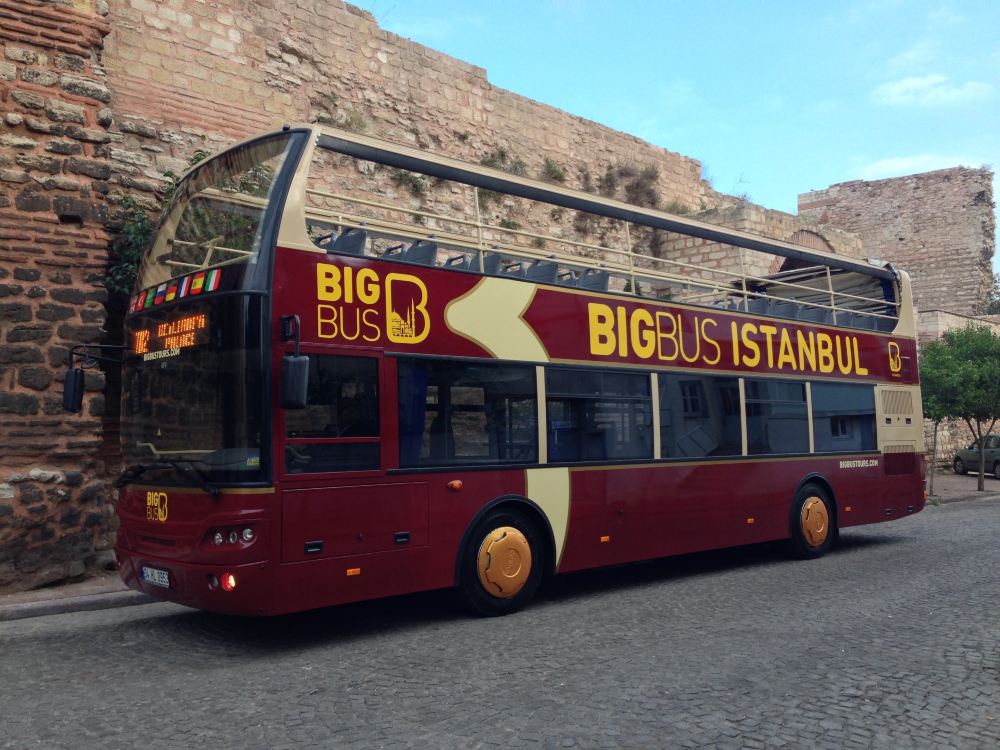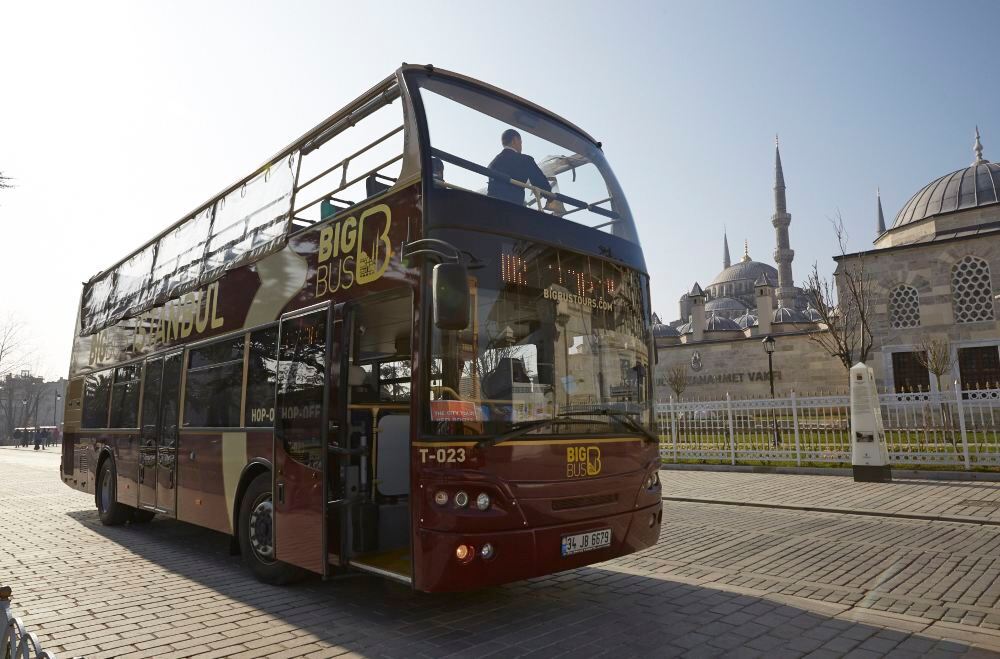 Inclusions
Classic Ticket: 1-day hop-on-hop-off access on 2 different routes, 7D Movie, audio guide/headphones (Spanish, Turkish, English, French, German, Italian, Arabic, Russian)
Premium Ticket: 2-day Hop-on Hop-off access on 2 different routes, 7D Movie, Miniaturk ticket, a bottle of water, audio guide/headphones (Spanish, Turkish, English, French, German, Italian, Arabic, Russian)
Luxury Ticket: 3-day Hop-on Hop-off access on 2 different routes, 7D Movie, Miniaturk ticket, a bottle of water, audio guide/headphones (Spanish, Turkish, English, French, German, Italian, Arabic, Russian)
Exclusions
All personal expenses and expenses not mentioned in the inclusions
Change & Refund Policies
Once this product is successfully booked, it cannot be changed or canceled
Trip.com only provides the booking service for this travel product. The specific cancellation policies are strictly in accordance with the supplier's standards. Please read carefully before booking
How to Use It
All times given in local time.
Please present the voucher and passport to receive your admission ticket
Redemption Location: Sultanahmet Square Bus Station (Big Bus Red Line)
Activity Essentials
Traveller Information
Adult: Age 16+
Child: Age 5 to 15
Free admission for children age under 5 accompanied by adult 1 adult can only carry 1 free admission children
Important Information
Please provide your personal information and contact details when booking
Free admission for children under 5 who share a seat with an adult. Each adult may take only one free admission child
If the bus stops operating due to bad weather, please contact local BBT service for specific information
For detailed information please refer to BBT
The ticket is valid for 24 hours after redemption
The ticket is valid for redemption for 180 days after purchase