Activity Details
Service language: English
ThePlacidOceanThatSummer# Luxuriate in a satisfying, perfect vacation with this 1-day beautiful Ko Samet 4-island tour.
Interact intimately with nature as you experience the excitement and intrigue of snorkeling and sea fishing.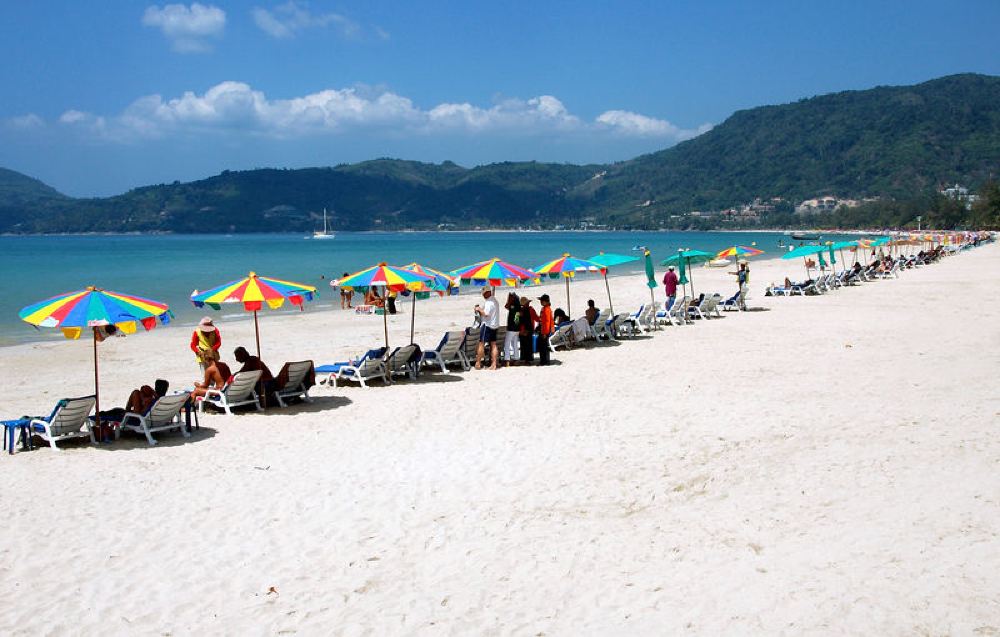 The super-friendly boat staff cater to your every need, to give you a fun tour that exceeds your expectations.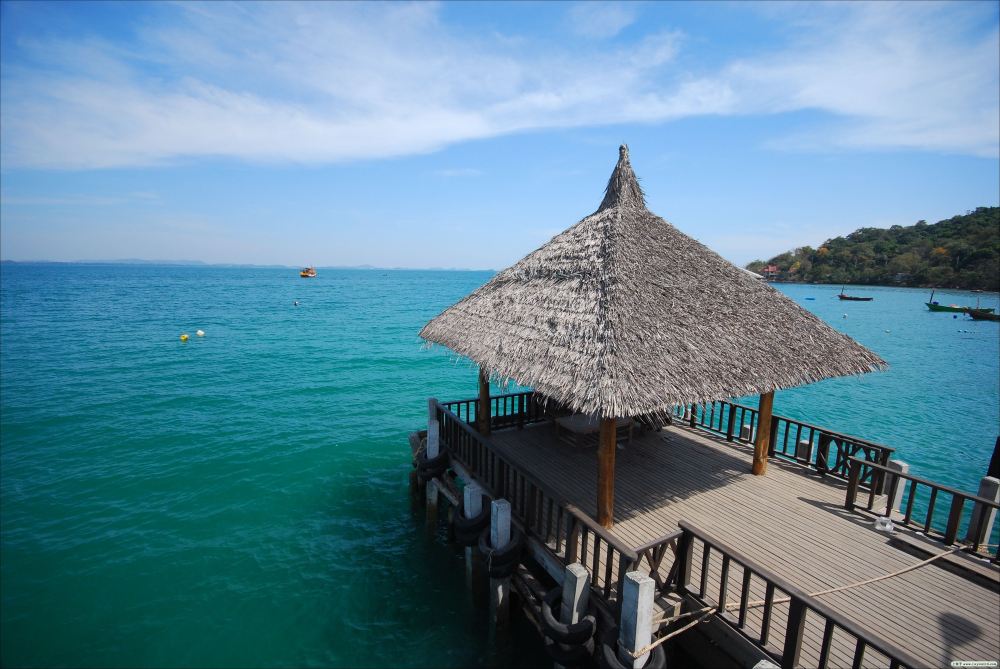 *This product supplier is SUNTAROSA TRAVEL (2000) CO.,LTD. The operation of the specific travel service is provided by this supplier and a qualified local agency.
Itinerary
Duration: Approximately 4 hours at the attraction; approximately 6 hours of travel time. Pick-up and drop-off provided.
08:00 Pick-up at your door: Pattaya City Hotels in Central, South and North Pattaya (please refer to your text or app message notifications for your specific pick-up time).
08:30 Transportation: Travel to Pattaya Pier by car
09:30 Transportation: Travel to Ko Samet Island on the "Sotorn Princess"
After picking up guests and cruising around to view the beautiful beaches, the boat will head for Koh Talu Island. Ko Samet Island: Stroll the pretty beaches. Ko Samet Island is located on the Gulf of Thailand southeast of Bangkok and is named for its mesmerizingly beautiful beaches. These long, wide beaches are made of fine yellow-white sand. They surround this quiet, comfortable island, as if adorning it with golden trim. The island is covered in lush jungle and verdant coconut groves that contrast vividly against the blue sky, white clouds, blue waves and white sand to create a fresh and pleasing landscape painting. Take a slow walk on the sand, listen to the rhythm of the waves. Relax and feel the contentment.
11:00 Attraction: Koh Talu Island
13:30 Attraction: Koh Kham Island and Koh Kudee Island
15:00 Transportation:
Travel back to Pattaya Pier by boat
17:30 Drop-off: A car will take guests back to their Pattaya city hotels in Central, South and North Pattaya
18:00 This happily concludes the day's trip!
*The above itinerary may be adjusted due to weather, road conditions, and other reasons. Thank you for your understanding.
Inclusions
Pick-up and drop-off service provided. Pick-up and drop-off zone: Pattaya city center, Central, South and North Pattaya
The food listed in the tour itinerary
Exclusions
Additional set fee required for pick-up and drop-off outside of the designated zone. If you will be staying in the following areas, you'll need to pay an extra 100 baht/person (pay the driver in cash on the day of the tour): Jomtien area, Soi Chaiyapruk, Naklua old market, after train road.
Tips and gratuities are not included in the cost of this itinerary. You are encouraged to leave tips if you are satisfied with the services provided.
Any personal expenses and costs not listed in the inclusions,
additional expenses caused by unforeseeable circumstances such as traffic delays, strikes, adverse weather, aircraft or machinery malfunctions and flight cancellations or changes.
Change & Refund Policies
Free cancellation at or before 15:00 at least 2 days before the date of use
Cancellations made at or before 11:00 at least 1 day before the date of use will incur a cancellation fee of 50%
Cancellations made after 11:00 at least 1 day before the date of use will incur a cancellation fee of 100%
Partial cancellation of this booking is not permitted
If you need to change your booking, please cancel and rebook
Trip.com only provides the booking service for this travel product. The specific cancellation policies are strictly in accordance with the supplier's standards. Please read carefully before booking
How to Use It
Admission times and opening hours are in local time.
On the day of travel, please assemble at the hotel lobby before the scheduled time (5-10 minutes in advance) by presenting traveler's name + confirmation email.
Activity Essentials
Traveller Information
成人: 10周岁(含)以上
儿童: 4周岁(含)-10周岁(含)
Important Information
To ensure that you receive the booking confirmation, please provide your personal information and contact details when booking.
People with special conditions such as those who are pregnant or have heart disease, fear of heights or other conditions should not participate in this tour, as they may be refused. Please keep this in mind when booking.
Pick-up
Please arrive at the designated pick-up point on time. This tour cannot be cancelled or changed. You cannot switch to a different bus or join the tour part way through. No refund will be provided if you are unable to join the tour for personal reasons.
Travel notice
If you leave the tour early, you will be considered to have forfeited the remaining part of the tour and no refund will be given. In addition, you will be liable for any incidents occurring after your leave the tour.
All journey and visiting times are subject to change on the day of travel. In the event of traffic congestion, adverse weather or other unavoidable circumstances, the tour guide may change the order of the itinerary with the guests' consent, provided that all attractions on the itinerary are visited.
This tour is provided by a local tour operator. The tour operator undertakes to provide all the services listed in the itinerary. In addition to guests from Trip.com, tour groups may include guests who booked through other travel agents.