Activity Details
Beijing Day Tour Stop 1: Tian'anmen Square
Get picked up from your hotel between 07:00-07:30 and head to the Tian'anmen Square, located at the center of Beijing City. On the Tian'anmen (Gate of Heavenly Peace) Rostrum, Chairman Mao announced the establishment of the People's Republic of China. In front of the Gate stands a pair of marble columns called Huabiao, elaborately cut in bas-relief following the pattern of a legendary dragon, two stone lions served as sentries, one on each side gazing toward the middle axis and guarding the emperor's walkway, as well as seven arched stone bridges known as the Outer Golden Water River Bridges.
Tian'anmen Square is also an ideal place to enjoy other magnificent constructions from a distance, such as Monument to the People's Heroes, Great Hall of the People, Mao Zedong Memorial Hall and the National Museum of China.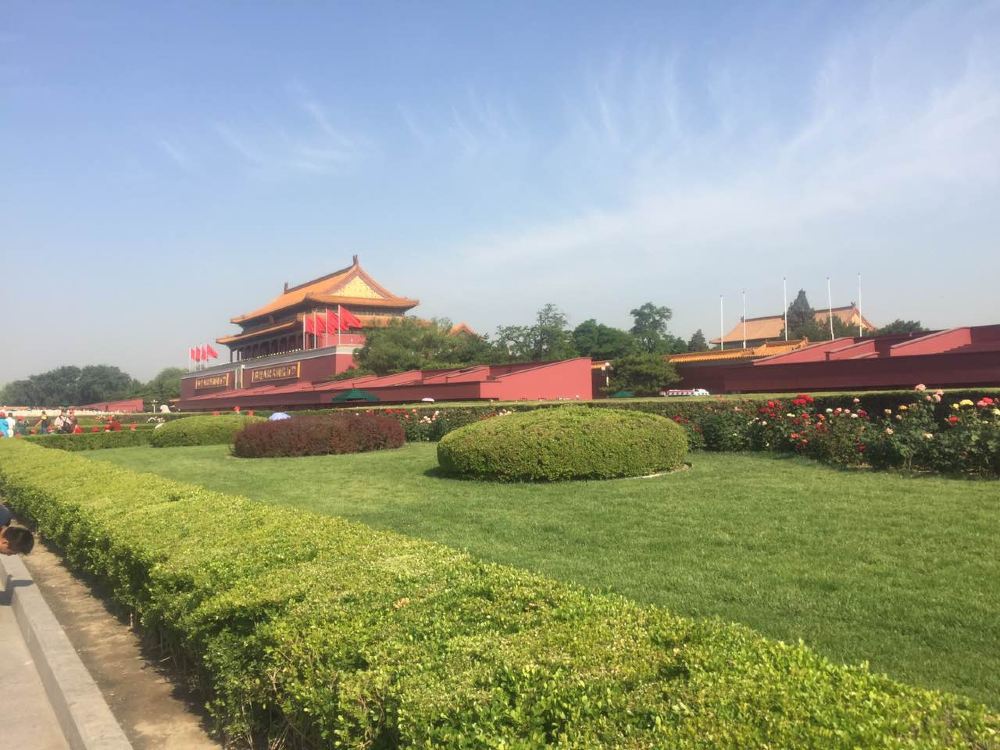 Beijing Day Tour Stop 2: Forbidden City
Head North from Tian'anmen Square, you'll have a chance to closely experience the majesty of the Forbidden City, otherwise known as the Palace Museum, the largest and best-preserved ancient imperial palaces group in the world. With 500 years history, it was the Imperial residence during the Ming and Qing dynasties and recognized as a UNESCO World Heritage Site.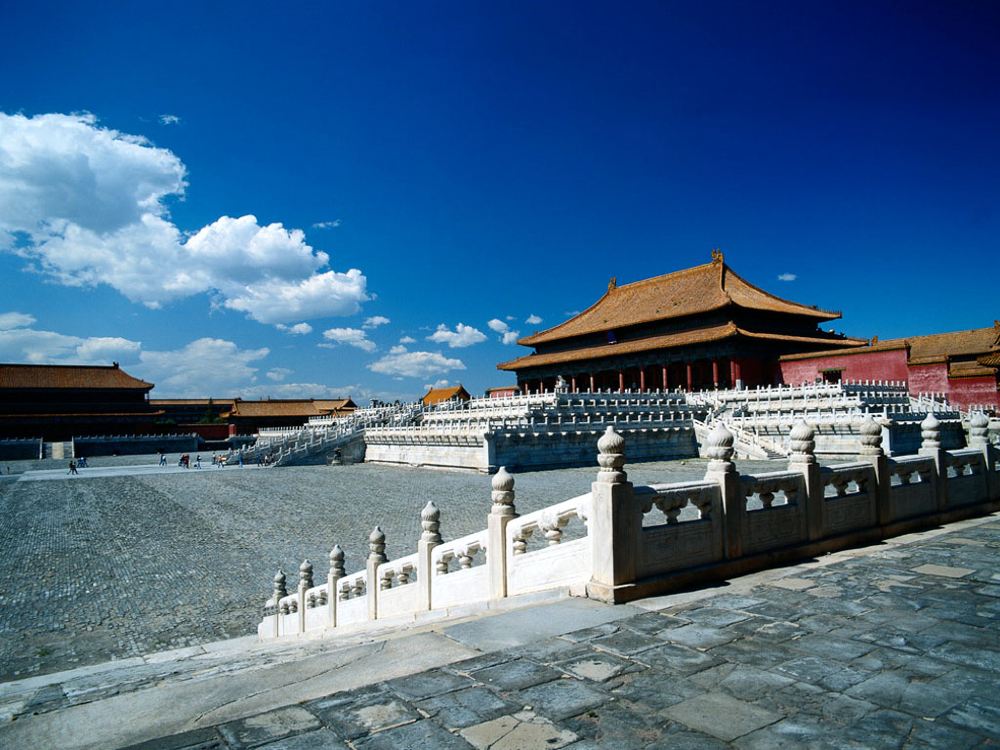 Beijing Day Tour Stop 3: Chinese Traditional Medicine Center
As an integral part of "mysterious" Chinese culture, Chinese traditional medicine is famous to the travelers from all over the world. On the way to Temple of Heaven, you will be offered a visit to the Chinese Traditional Medicine Center.
Beijing Day Tour Stop 4: Temple of Heaven
The Temple of Heaven, literally the Altar of Heaven, is the largest ancient imperial worship architecture group in the world where the ancient Emperors prayed for peace and good harvests. Amazed by its grand architectural style and profound cultural connotation, you will linger on with on thought of leaving.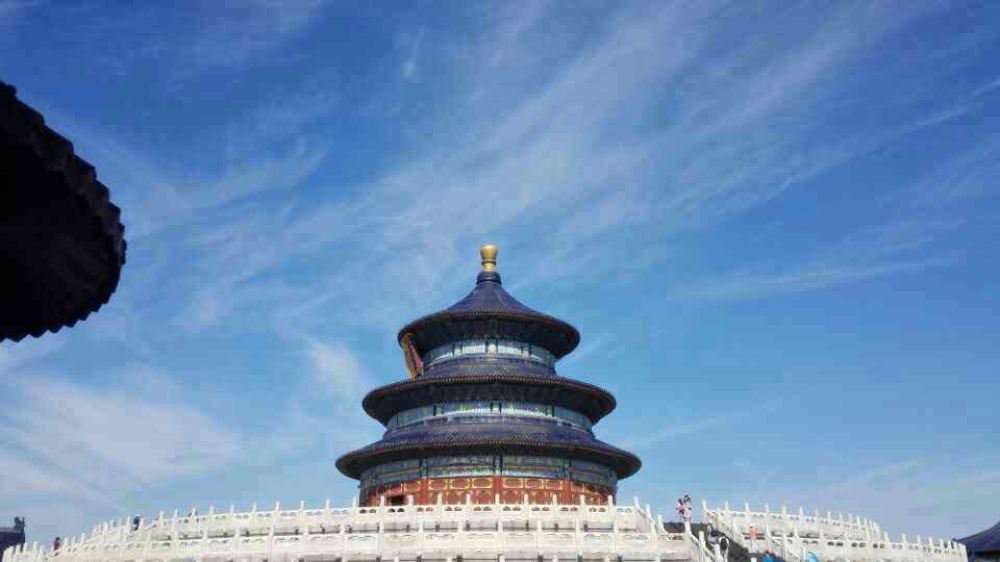 Beijing Day Tour Stop 5: Pearl factory
After the Temple of Heaven, you will be treated to a delicious lunch of local Chinese cuisine. Also, you don't want to miss a short exploration to a pearl free market.
Beijing Day Tour Stop 6: Summer Palace
Being the largest and most well-preserved royal park in China and recognized as 'The Museum of Royal Gardens', Summer Palace exhibits great influence on Chinese horticulture and landscape with its famous natural views, composed mainly of Longevity Hill and Kunming Lake, and cultural interests.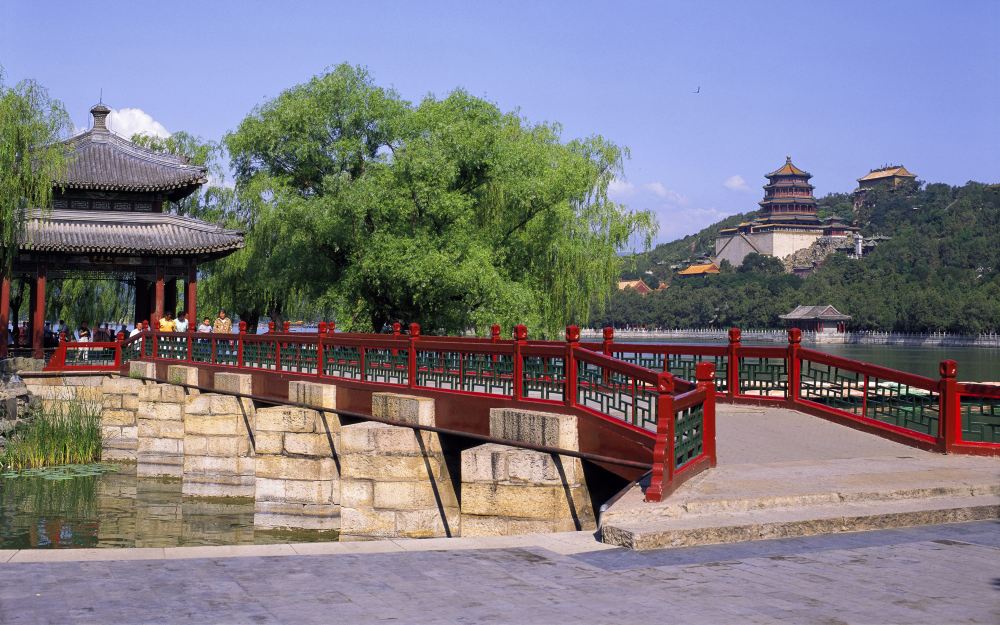 After that you'll be transferred back to your hotel at around 17:00.
Itinerary
07:00-08:00 Pickup from hotels
(Due to traffic or other causes, the car may be delayed in arriving to collect guests from their hotels)
08:00-08:30 Attraction: Tian'anmen Square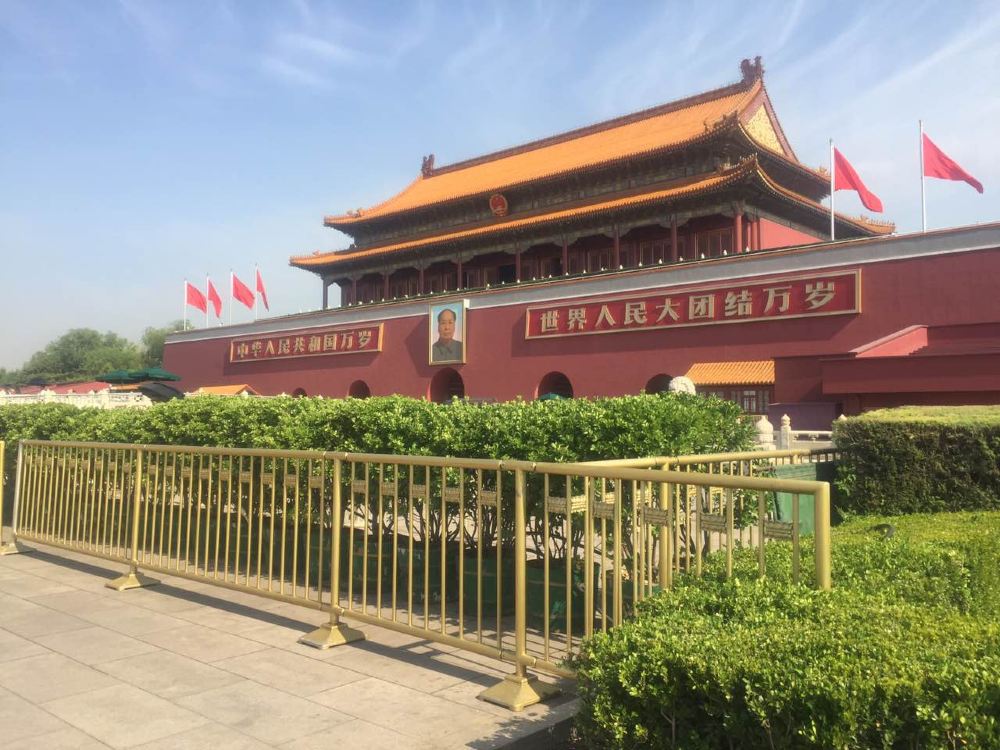 08:30-10:00 Attraction: Forbidden City

10:00-11:00 Attraction: Chinese Traditional Medicine Center
11:00-12:00 Attraction: Temple of Heaven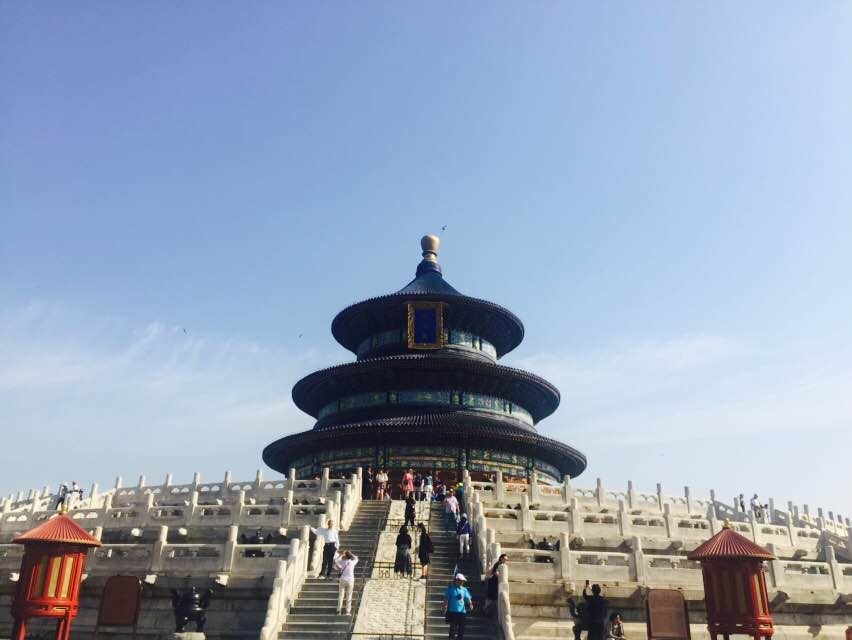 12:00-14:00 Lunch & Pearl factory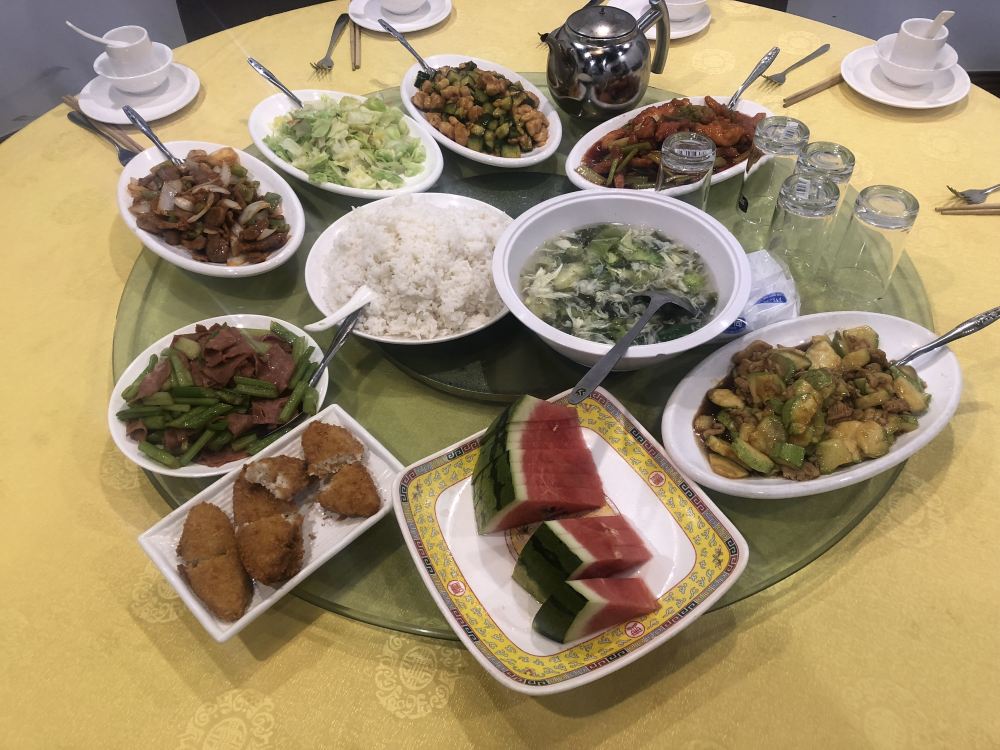 14:00-14:30 Transit: Take bus to Summer Palace
14:30-16:30 Attraction: Summer Palace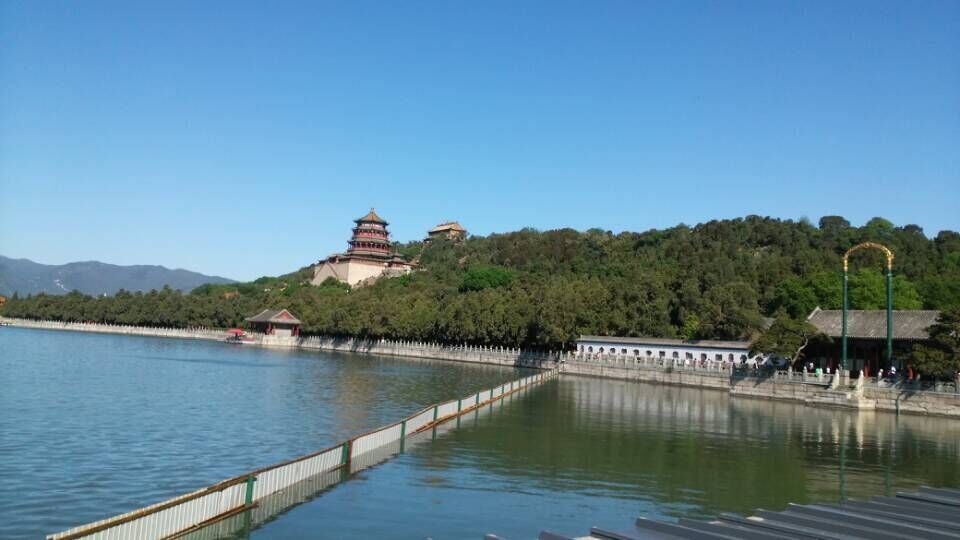 16:30-17:00 Drop-off to hotels
Inclusions
Admission tickets to all attractions listed in the itinerary
Hotel pickup and drop-off (for hotels inside Beijing's east and west Third Ring Road, north Fourth Ring Road, and south Second Ring Road)
Air-conditioned bus transfer
English-speaking tour guide
Chinese lunch
Exclusions
Tips for the guide and driver
All personal expenses and expenses not mentioned in the inclusions
Change & Refund Policies
This booking can be canceled free of charge at any time provided you have not used it. If you need to cancel it, please sign in to Trip.com to submit your cancellation
Partial cancellation of this booking is not permitted
If you need to change your booking, please cancel and rebook
Trip.com only provides the booking service for this travel product. The specific cancellation policies are strictly in accordance with the supplier's standards. Please read carefully before booking
How to Use It
When your order is confirmed, you will receive a confirmation email. Our tour guide will contact you before 20:00 one day in advance, inform you of the pick-up time and check the schedule.
Please keep your reserved phone number unblocked so that we can contact you in time.
Please provide full detailed hotel name & address while booking so that the staff could arrange pick up and drop off for you quickly.
Guests staying outside the pickup zone may gather at the meetup location to use the transfer service and please check the confirmation email for your confirmed meetup location
Important Information
Admission times and opening hours are in local time.
To ensure that you receive the booking confirmation, please provide your complete personal information and contact information on the booking page.
Our pick up and drop off area is within east and west Third Ring Road ,North Fourth Ring Road ,South Second Ring Road.If your hotel is out of our pick up area,we will provide another hotel for you when we confirm your booking.
Most tourist attractions and shows are closured due to new type flu,please check with your booking agent when you book.