Activity Details
Hawaii is one of natural fishing grounds
Bottom fishing is also a type of sport fishing. No float, but with long fishing line, drop the bait hook to the bottom of the sea and fish those inhabit the bottom layer. Also called "seeing the tip"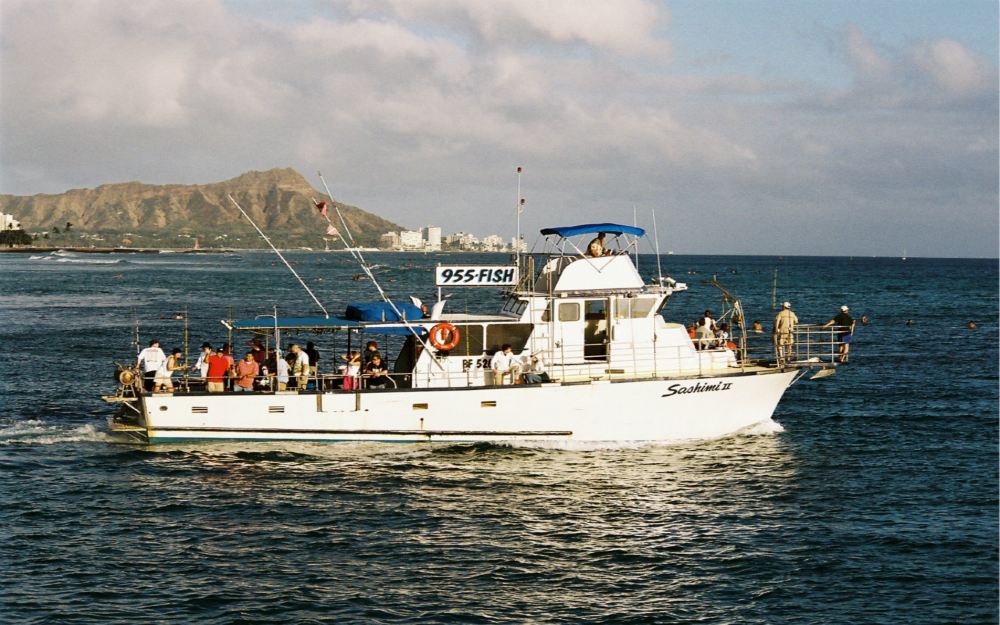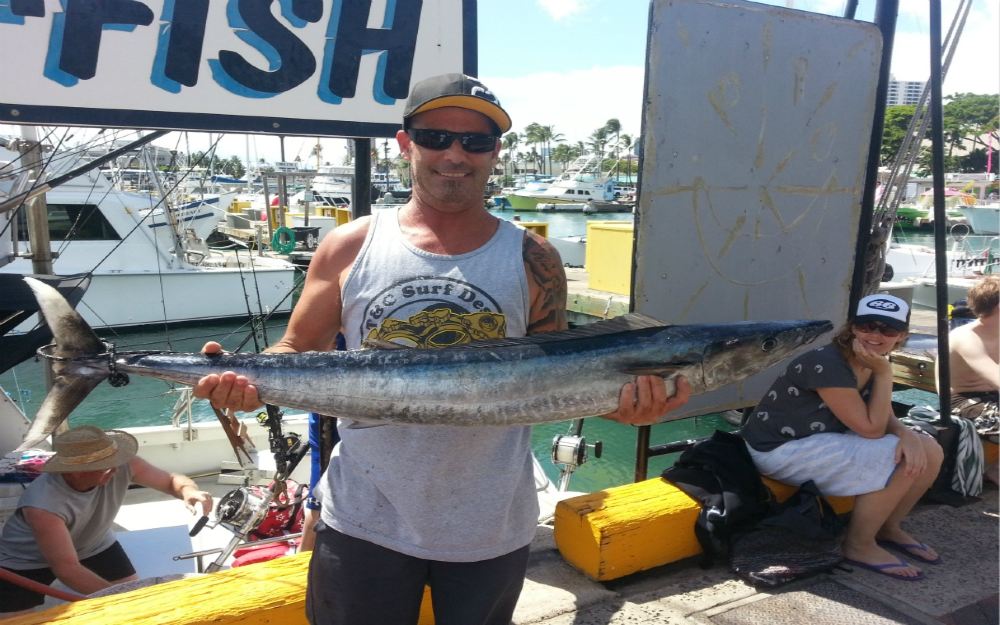 When fishing, use the hoe to hook and hang out, hook and fall, and then tighten the fishing line. When the stern tip is bent or trembled, it should be lifted quickly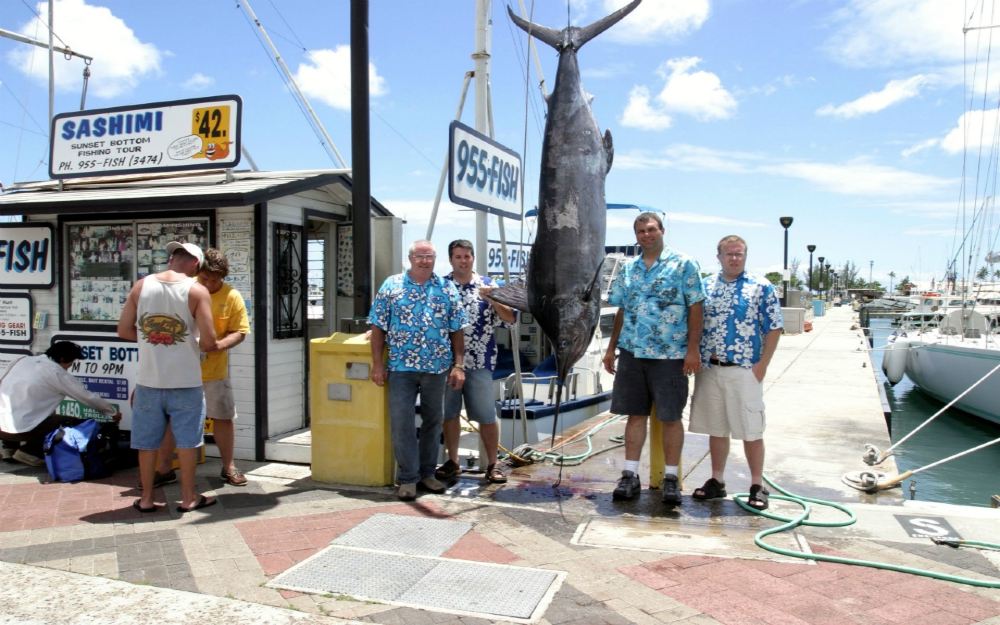 Professional fishing boats, professional fishing gear, fish can be released after caught, or can be shared with you on the boat. Water, pineapple juice and Hawaiian hot-dog top rice bowls are also available on board (BBQ in night shifts). You can bring your own drinks
Try your luck and see if you have the luck of catching twenty different kinds of fish, which is incredibly fun
Fishing in the Pacific Ocean is a very popular sea entertainment in Hawaii, especially for bottom fishing. Waikiki's bottom fishing trip is a great choice for families! Hundreds of subtropical fish living in warm Waikiki waters, playful dolphins, green turtles, and you can see the spectacular humpback whales in the winter. While enjoying the sea fishing in the clear Pacific Ocean, you can enjoy the beautiful scenery of Waikiki's coastal waters, catching the sunset moment, and making friends with people from all over the world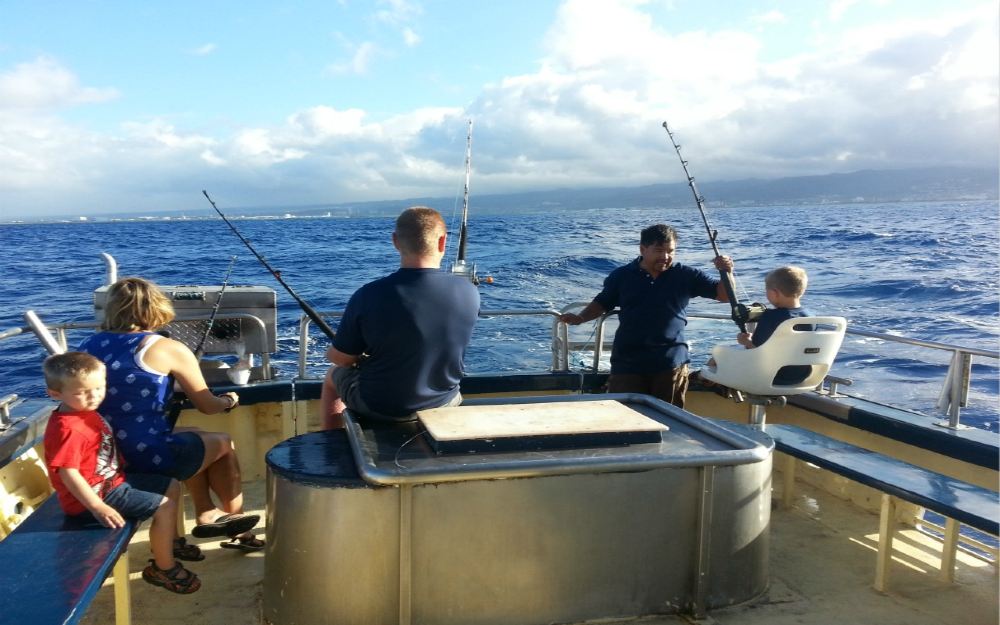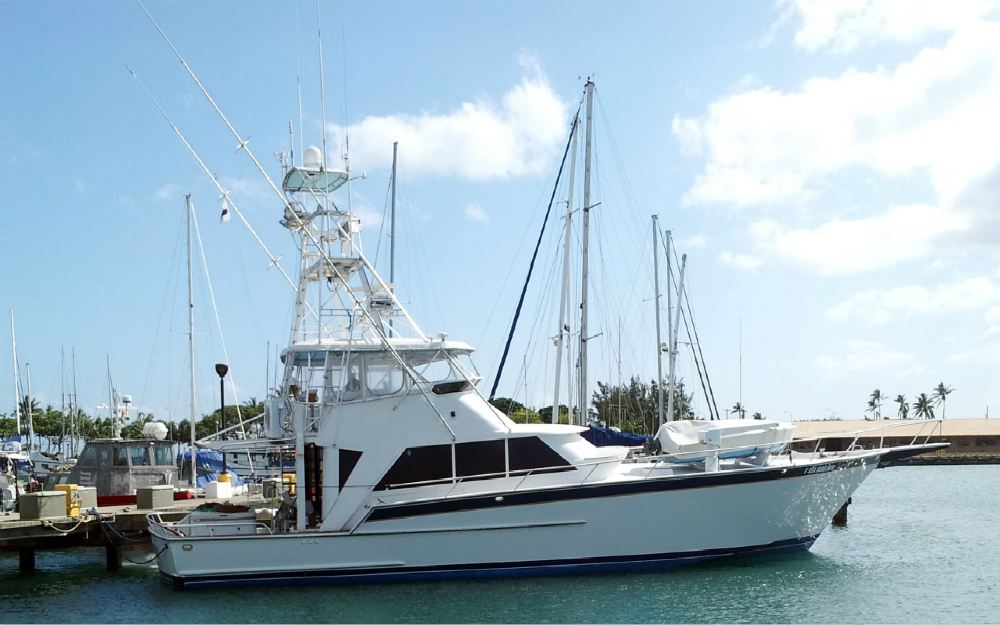 Duration: About 4.5 hours
Meeting Time: 11:00/16:00
Meeting Point: Hotels
Return Point: Hotels
Attractions: Half day tour of Oahu Pacific Sportfishing
Itinerary
Noon Session
11:00 Hotel pick-up: Hotels in Waikiki
Duration: 30 minutes
11:30 Pacific Sport fishing
Duration: 3 hours 30 minutes
15:00 Hotels in Waikiki drop-off
Duration: 30 minutes
15:30 The end of the tour!
Afternoon Cruise
16:00 Hotel pick-up: Hotels in Waikiki
Duration: 30 minutes
16:30 Pacific Sport fishing
Duration: 3 hours 30 minutes
20:00 Hotels in Waikiki drop-off
Duration: 30 minutes
20:30 The end of the tour
The above itinerary may be adjusted due to weather, road conditions, and other reasons. Thank you for your understanding
Inclusions
Simple Bento (Noon session)/ BBQ (Afternoon session)
Admission ticket
English coach
Fishing gear
Safety equipment
Exclusions
Gratuity ($5/ person)
All personal expenses and expenses not mentioned in the inclusions
Travelers will be asked to cover additional costs due to traffic delays,strikes,weather,airplane or mechanical faults,canceled or rescheduled flights,and other major unforeseen events
Change & Refund Policies
Free cancellation at or before 06:00 at least 5 days before the date of use
Cancellations made at or before 06:00 at least 3 days before the date of use will incur a cancellation fee of 50%
Cancellations made after 06:00 at least 3 days before the date of use will incur a cancellation fee of 100%
Partial cancellation of this booking is not permitted
If you need to change your booking, please cancel and rebook
Trip.com only provides the booking service for this travel product. The specific cancellation policies are strictly in accordance with the supplier's standards. Please read carefully before booking
How to Use It
You'll receive a booking confirmation email from Trip.com after your booking is successful
The tour guide will not contact you in advance, so please refer to the booking confirmation email for the meeting time and place
On the tour day, please wait at the hotel meeting point before meeting time (we recommend arriving 10 mins early) and present voucher code and passport to the tour staff
Important Information
If you choose the hotel transfer service, please arrive at the designated meeting point at least 5-10 minutes in advance
If the vehicle does not arrive within 10 minutes, please contact the emergency contact number on your booking confirmation. Staff will coordinate transportation for you as soon as possible
This product cannot be canceled or changed. You cannot switch to a different bus or join the tour part way through. If your circumstances prevent you from participating in the tour, you must bear the loss accordingly
Please ensure that the mobile phone number you used to book the trip can receive calls and texts
If you have car sickness, please prepare it in advance
The above itinerary may be adjusted due to the weather, road conditions, or other factors
Please take care of your belongings, you will be responsible for any loss
Please wear comfortable shoes, and prepare sunscreen, repellent, and everything you need in advance