Activity Details
Nankai Electric Railway tickets is convenient and great value for travelling between Kansai Airport station and the city of Osaka. With rapi:t, you can travel between Kansai Airport to Namba in just 34 minutes in case of the fastest train. Transferring to other services for Kyoto, Kobe, Nara, including famous sites in Osaka is also easy.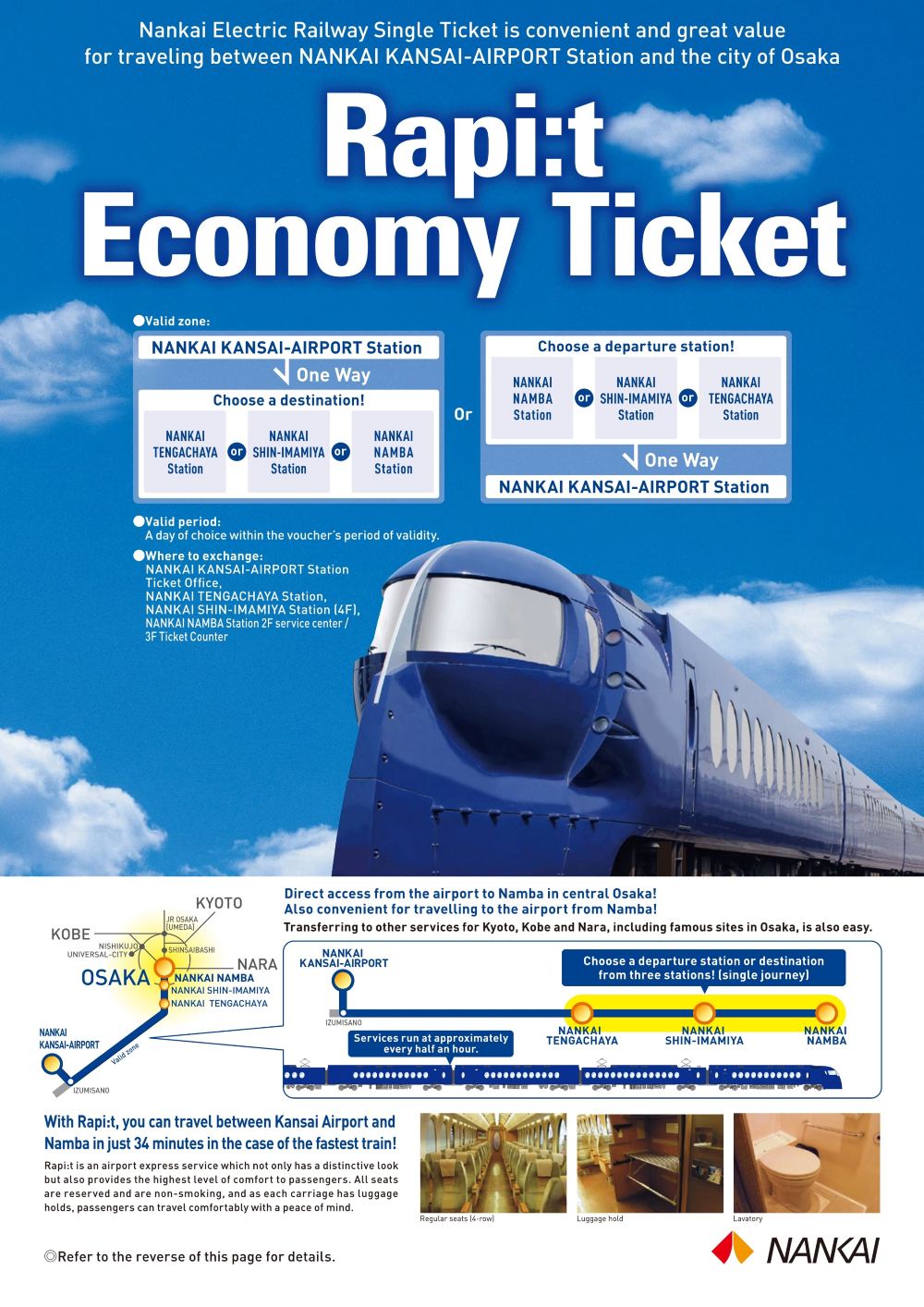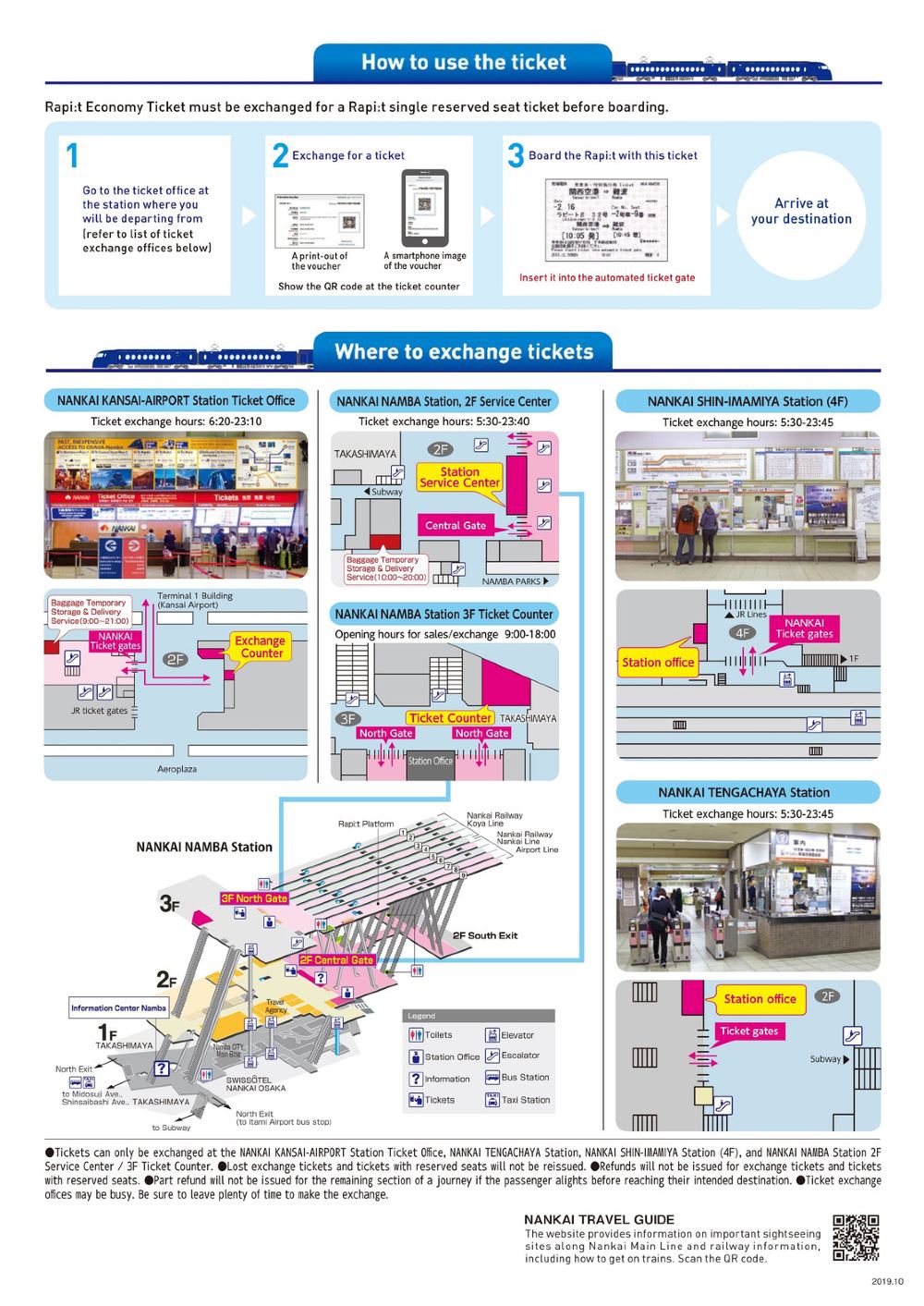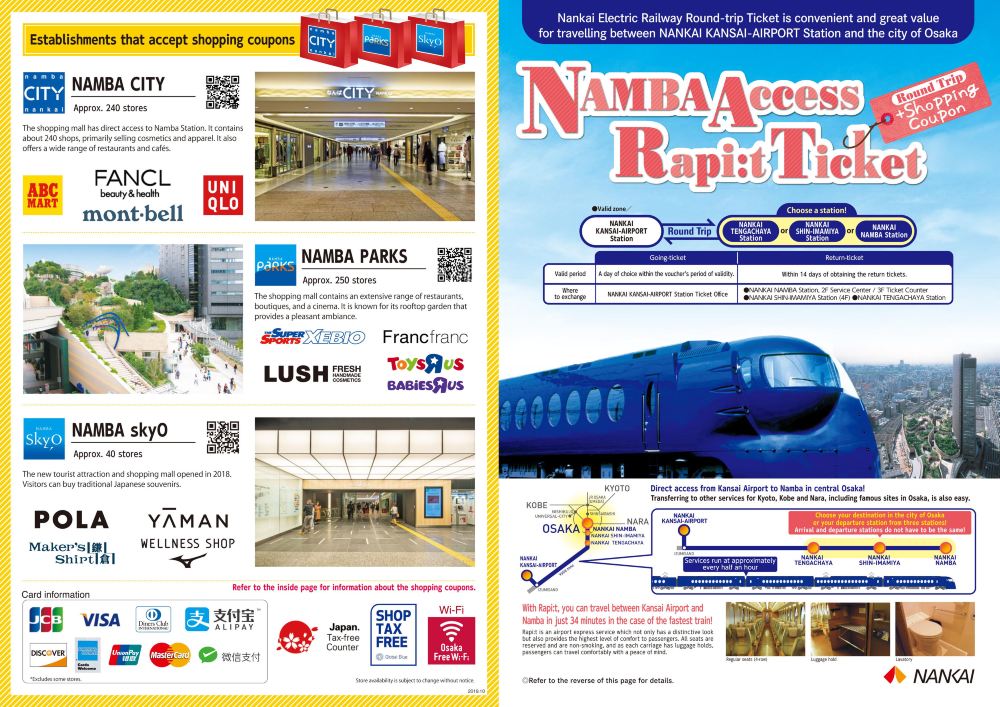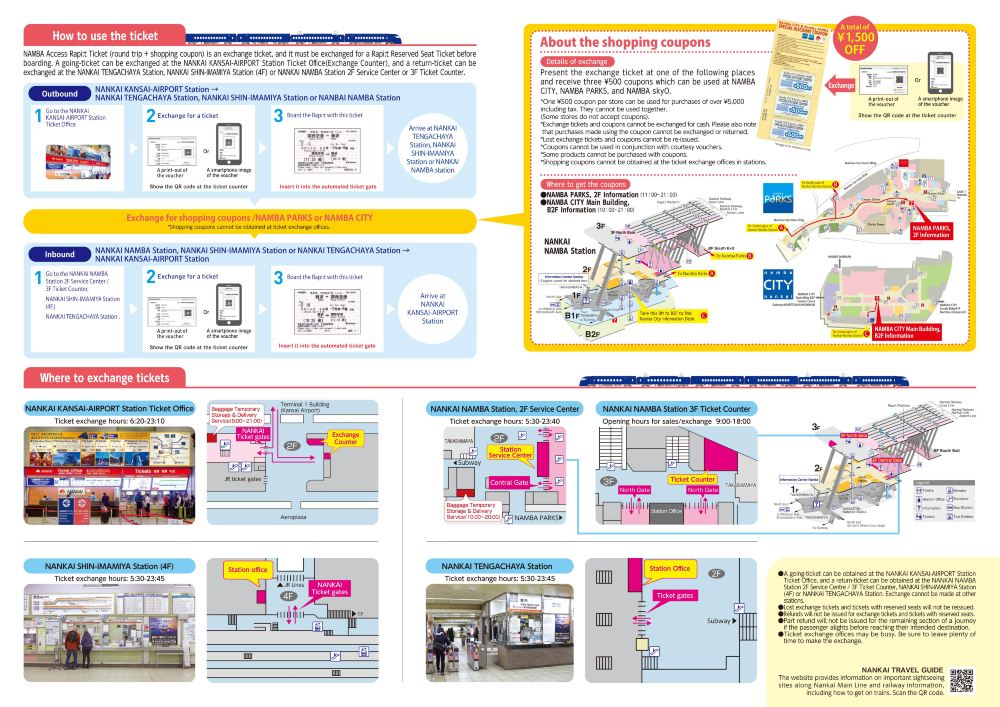 Inclusions
One Way: Limited Express rapi:t Kansai Airport to Namba One Way Ticket
Round Trip: Limited Express rapi:t Kansai Airport to Namba Round Trip Ticket and Shopping Coupons at Namba PARK or Namba CITY ( Three ¥500 Coupons)
Exclusions
All personal expenses and expenses not mentioned in the inclusions
Change & Refund Policies
Once this product is successfully booked, it cannot be changed or canceled
Trip.com only provides the booking service for this travel product. The specific cancellation policies are strictly in accordance with the supplier's standards. Please read carefully before booking
How to Use It
All times are given in local time.
Tickets must be exchanges for a rapi:t reserved seat tickets before boarding with the QR code.
Round-trip ticket (NART) : Exchange your return voucher within 14 days from the redemption of the departure ticket.
Valid Zone: From Nankai Kansai-Airport to Nankai Namba Station/Nankai Shin-imamiya Station/Nankai Tengachaya Station or return
Redemption Location: Nankai Kansai-Airport Station Ticket Office; Nankai Namba Station 2F Service Center; Nankai Namba Station 3F Ticket Office; Nankai Shin-imamiya Station; Nankai Tengachaya Station
Activity Essentials
Traveller Information
Adult: Age 12+
Tickets for children under 12 can be purchased on site
Booking Validity
Valid for 1 year from the booking date
Important Information
We are not liable for the loss of or damage to the ticket(s)
Reserved tickets can only be redeemed all together. Redeeming partial tickets is not allowed
Attention must be printed with QR code for redemption.
We are sorry that you may not be possible to take the designated express if there is no seat
Valid Period: One year from the purchase. Round-trip ticket (NART) : Exchange your return voucher within 14 days from the redemption of the departure ticket. The case less than 14 days: (For example, if the booking confirmed on August 1 2019, the departure date is July 20, 2020, the return date must within July 31, 2020, rather than August 1, 2020)
The shopping coupons included in the round-trip ticket need to be redeemed at the information center of Namba PARK or Namba CITY. One coupon per store can be used for purchases of over ¥5000 including tax. They cannot be used together