Activity Details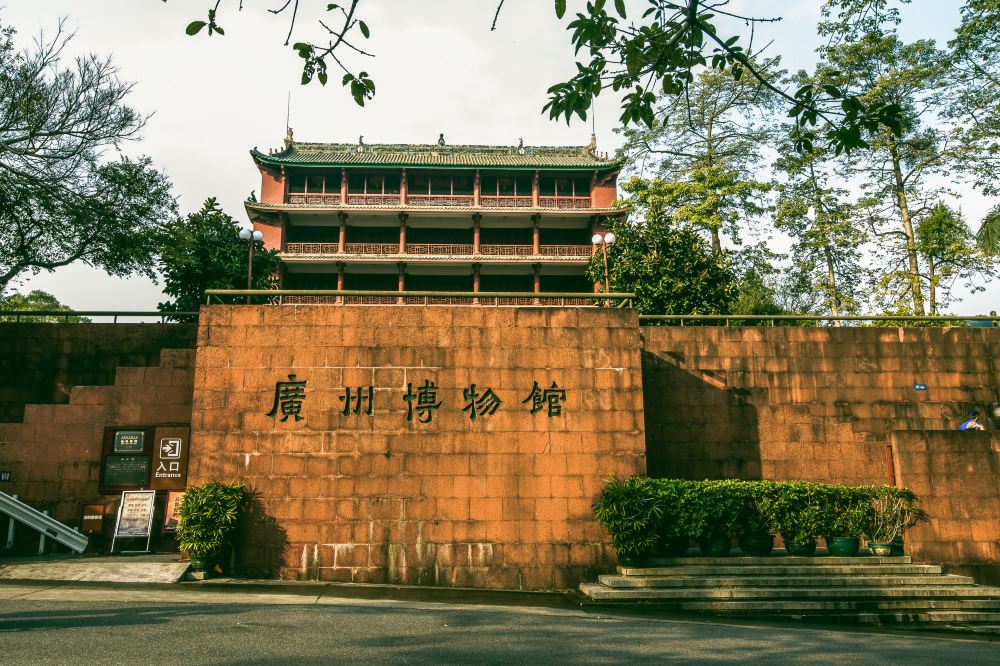 Gather at 9 am at the your hotel and star your trip by visiting Yuexiu Park, the largest park in downtown Guangzhou. The park is made up of three artificial lakes and seven hills of Yuexiu Mountain, showing a perfect combination of cultural relics and ecological tourism, reputed for its pretty water and hills as well as cultural relics. The main places of interest include the stone sculpture of the Five Rams Sculpture, Zhenhai Tower, the site of the Ming Dynasty City Wall, and Square Cannon Site.
Then visit the Nanyue King Tomb. Two thousand years ago the Nanyue King of southern China was buried along with thousands of artifacts which, it was hoped, would sustain him in the afterlife. His tomb, on a mountain in Guangzhou, remained undiscovered and totally untouched until 1983. In what is considered one of the great archeological discoveries of the last century, this tomb provides a glimpse into the history of that region of China.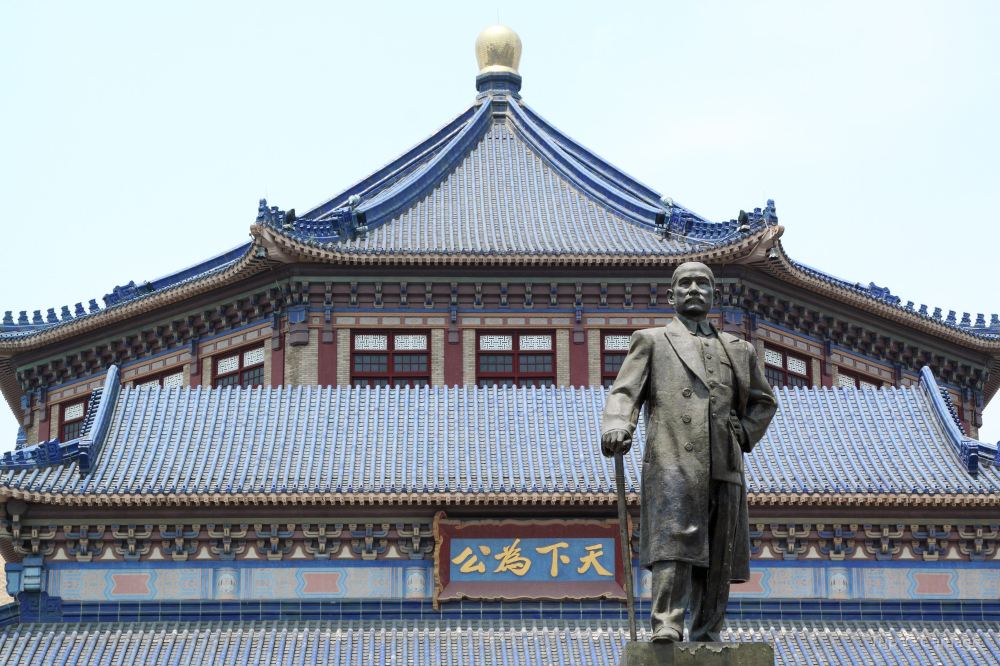 After lunch, you are going to the most important and representative architecture of modern and contemporary social revolution--Sun Yat-sen Memorial Hall. Sun Yat-sen Memorial Hall, situated on the southern slope of Yuexiu Hill, was constructed between 1929 and 1931, a monument to Dr Sun Yat-sen, the forerunner of Chinese democratic revolution, by the people of Guangzhou and overseas Chinese.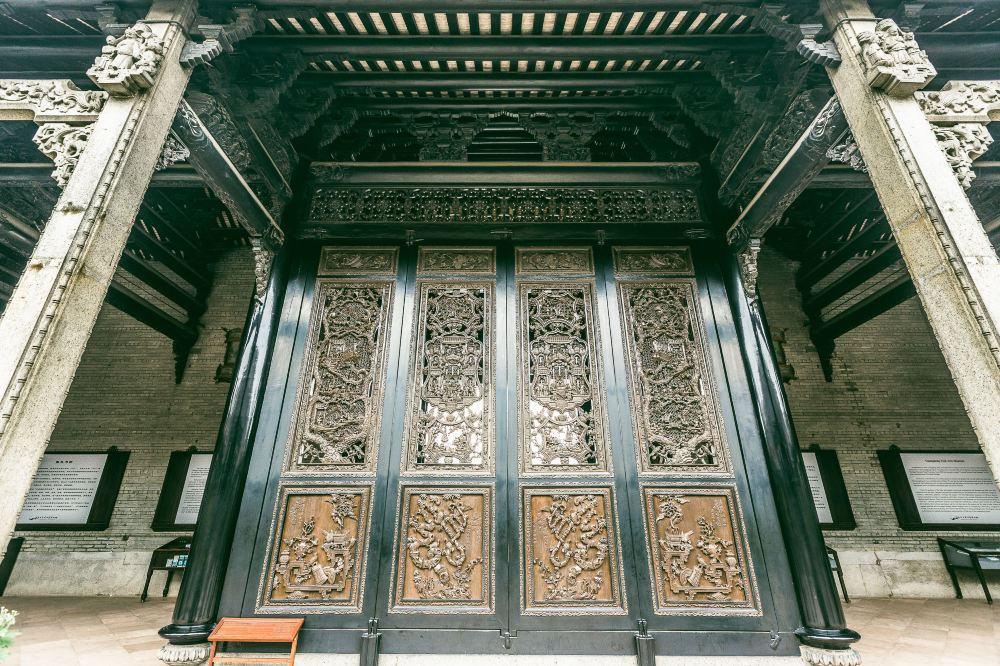 Then visit Chen Clan Academy, also called Ancestral Temple of the Chen Family, is a place both for offering up sacrifices to ancestors and for study. Ancestral Temple of the Chen Family is famous for its exquisite craftsmanship including wood, stone, and brick carving, and metalwork using copper and iron.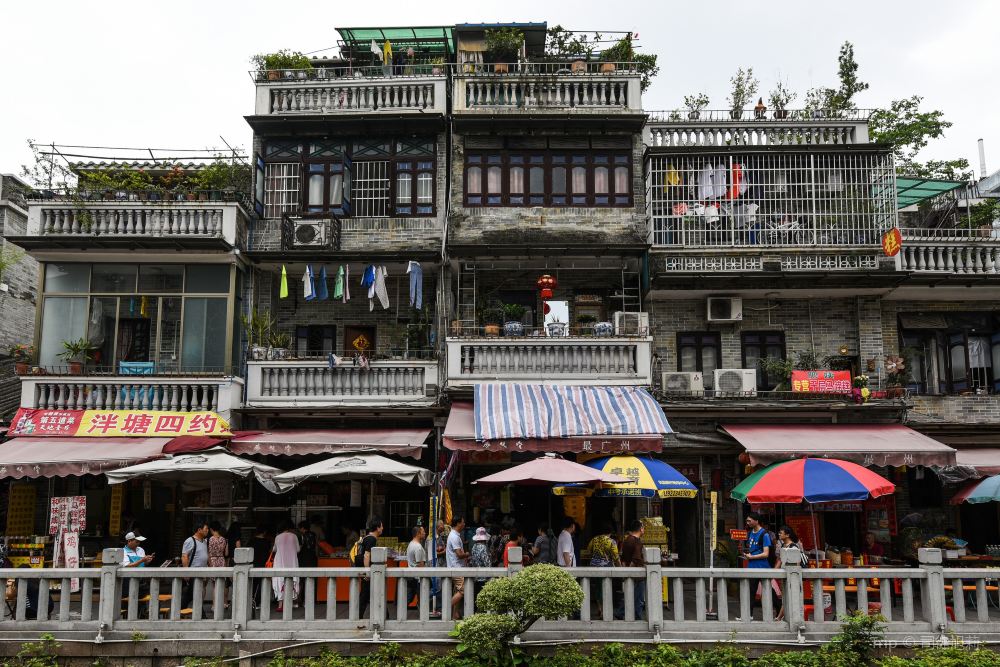 Then visit Litchi Bay. The history of litchi planting in the Litchi Bay dates back to 196 BC. During the Eastern Han Dynasty, litchi fruits produced here were tributes to the emperor and gifts for foreign diplomats, hence the name "Litchi Bay" or "Litchi Shoals" for this fertile land. The Litchi Bay during at its heyday embodied the cream of Guangzhou's natural and cultural heritage and represented a significant chapter in the city's history of development.
At night, transfer to Beijing Road then the guests may go shopping and sightseeing on one's own arrangement. Located in Guangzhou City, is the original construction location of Guangzhou city. It was the most prosperous business center in history. On one side, there is an ancient Xiguan, on the other side, there is a Xinrui Tianhe River, in the middle of which there is a Beijing Road Commercial Walking Street. After this stop, you will be sent back to your hotel, finishing your tour with enjoyment.
Itinerary
Gathering at your hotel at 09:00AM
Yuexiu Park (1 hour)
Nanyue King Tomb(1 hour)
Lunch time (1 hour)
Sun Yat-sen Memorial Hall (1hour)
Chen Clan Academy (1 hour)
Litchi Bay & Beijing Road (2 hours)
Dinner time (1 hour)
Transfer back to the hotel
Inclusions
Pick-up and drop-off service
Private and professional English tour guide service
Ticket of first entrance of sight-seeings
Professional driver + A/C vehicle
Meals, Lunch and dinner at local restaurants
Exclusions
Hotel accommodation
Breakfast
Tips (optional)
Travel Insurance
Black out: Canton fair 14 April to 05 May & 14 Oct to 05 Nov with Chinese Spring Festival
Change & Refund Policies
Cancellations made at or before 01:00 at least 2 days before the date of use will incur a cancellation fee of 10%
Cancellations made at or before 00:00 at least 1 day before the date of use will incur a cancellation fee of 30%
Cancellations made after 00:00 at least 1 day before the date of use will incur a cancellation fee of 100%
Partial cancellation of this booking is not permitted
If you need to change your booking, please cancel and rebook
Trip.com only provides the booking service for this travel product. The specific cancellation policies are strictly in accordance with the supplier's standards. Please read carefully before booking
How to Use It
All times are given in local time
When your order is confirmed, you will receive a confirmation email
Our tour guide will contact you before 20:00 one day in advance, inform you of the pick-up time and check the schedule
Please keep your reserved phone number unblocked so that we can contact you in time
Duration of the tour: 8 hours
Pick-up location: To be advised
Activity Essentials
Please book in advance so that we can arrange a more comprehensive tour just for you
Traveller Information
Adult: Age 18 to 65
Child: Age 3 to 17
Important Information
Minors under the age of 18 need at least one parent or adult passenger to accompany them throughout the trip
For your own safety, when you participate in dangerous indoor or outdoor activities, please be sure to know the weather conditions of the day, and be sure to know whether you are physically fit to participate in such activities