Activity Details
Stops: Kaohsiung Zuoying - Tainan - Chiayi - Yunlin - Changhua - Miaoli - Hsinchu - Taoyuan - Banqiao - Taipei - Nangang. This service departs from Taipei. Please select the appropriate train ticket for your needs
Train: Modified Shinkansen 700 Series
Booking restrictions: 1) Tickets are only available to mainland China travelers holding a valid ID (passport/travel permit). Passengers over the age of 12 should buy an adult ticket. 2) Taiwan High Speed Rail requires that this ticket voucher is only available for purchase by non-Taiwan nationals. Taiwan nationals should purchase their ticket at train station ticket counters.
* Travel dates cannot be selected online for this product. You may only specify your start and end stations when purchasing high speed rail e-ticket vouchers. The dates of travel can only be selected when exchanging the e-ticket voucher for the ticket at the station.
* Taiwan High Speed Rail does not allow the e-ticket to be used on the day of purchase. The e-ticket may only be used from the following day onwards. If you are unable to use your e-ticket because of this and request a refund, the refund will be handled in accordance with the refund terms.
Business Hours: 06:00-24:00
Taipei Station Address: 3 Beiping West Road, Taipei Language
English, Chinese and local languages are spoken at the ticket counter
Enjoy a 20% discount on the ticket price at the station
Flexible ticket - take any train
Buy a discounted ticket online and enjoy a stress-free journey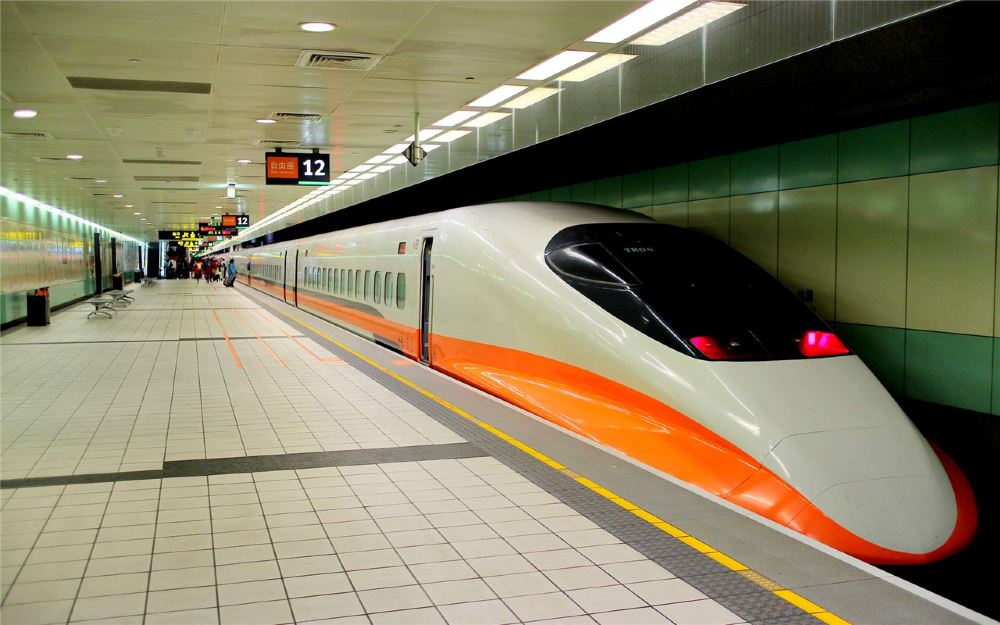 Inclusions
A voucher for a one-way high speed rail journey (redeemable e-ticket)
Exclusions
Food or drink
All personal expenses and expenses not mentioned in the inclusions
Change & Refund Policies
Free cancellation at or before 01:00 at least 7 days before the date of use
Cancellations made at or before 01:00 at least 4 days before the date of use will incur a cancellation fee of 10%
Cancellations made at or before 01:00 at least 1 day before the date of use will incur a cancellation fee of 15%
Cancellations made at or before 23:59 on the date of use will incur a cancellation fee of 20%
Cancellations made after 23:59 on the date of use will incur a cancellation fee of 100%
Partial cancellation of this booking is not permitted
If you need to change your booking, please cancel and rebook
Trip.com only provides the booking service for this travel product. The specific cancellation policies are strictly in accordance with the supplier's standards. Please read carefully before booking
How to Use It
You will receive a confirmation number after you successfully purchase the e-ticket voucher. The voucher is valid for 90 days from the date of purchase (i.e. the date you receive your e-ticket text).
Before you travel, please present the confirmation number and passport at the time of purchase at a manned high speed rail sales desk to collect your train ticket.
Please tell the ticket agent your required date of travel when collecting your ticket (it can be the same day you collect the ticket). The train you wish to take may not be available on public holidays; In this case, we advise redeeming your train ticket further in advance to ensure you can travel
Activity Essentials
Traveller Information
Adult: Age 12+
Child: Age 6 to 11
Important Information
Please be sure to provide your complete personal information and contact details on the booking web page to ensure that you will receive a confirmation email.
This ticket can be used for travel in any unreserved seating cars. If you require a reserved seat, you can reserve a seat at the ticket counter at no extra charge. Please use a manned ticket barrier when entering the station, and bring your ID for checking.
The date of travel cannot be changed once selected. You may however choose which train to take for the selected route (standard class only).
After arrival in Taiwan, you may go to the high speed rail station to select a seat ahead of the date of travel. You do not need to wait until the day of travel to redeem your ticket. Seats may be booked up to 28 days in advance.
This e-ticket voucher is valid for 90 days from the day of purchase. After this time, the e-ticket voucher cannot be redeemed for a train ticket.
Taiwan High Speed Rail e-ticket vouchers require the use of real names. When purchasing, please provide the correct information (including Chinese/English names, gender, ID number, citizenship, and date of birth) to prevent booking errors.