App
Download the App for Free
Há restrições de bagagem?
Os limites de peso de bagagem são 20 kg para adultos e 10 kg para crianças. As dimensões totais (comprimento + largura + altura) de cada mala não podem exceder 130 cm para trens de alta velocidade ou 160 cm para os demais trens. Bagagens que excedam esses limites devem ser despachadas.
Itens perigosos e proibidos não podem ser levados para dentro da estação nem a bordo do trem. Os seguintes itens podem ser levados nos trens em quantidades limitadas:
- Esmalte de unha, removedor de esmalte de unha, tintura de cabelo (até 20 ml)
- Aerossóis incluindo spray de cabelo, mousse, inseticidas, odorizadores de ar, etc. (até 120 ml)
- Até 2 caixas de fósforos comuns
- Até 2 isqueiros comuns

Brand of the Year Awards 2020, South Korea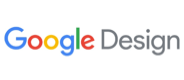 Google Material Design Awards 2019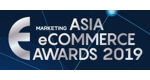 Asia eCommerce Awards 2019, Hong Kong
Copyright © 2021 Trip.com Travel Singapore Pte. Ltd. All rights reserved
Site Operator: Trip.com Travel Singapore Pte. Ltd.