South Korea Train
Travel Guide
󰏙

Booking Tickets



Ticket Pick-up

󰖬

Boarding Guide



Trains Information



FAQ
Step 1
Search for train tickets
Step 2
Enter your booking details
Step 3
Submit your payment
· View Your E-tickets
Once your tickets have been issued, a printable e-ticket will be sent to your email and also you can view e-tickets from your booking details page in the Trip.com app.
· Take the Train Using E-tickets
Take the Train Using E-tickets: Please bring your in-app e-ticket or a printed version of your ticket along with the valid ID you used to book tickets to the station. If tickets are checked on board, please show your printed or digital e-ticket to the conductor.
1. Getting to the Train Station
In some cities, you can take the metro to the train station. At metro station exits, there are often signs directing passengers to the train station. Follow the directions to reach the station.
2. Entering the Train Station
Tickets are not checked when entering train stations in South Korea; passengers can enter the departure hall and go directly to the platform. Train information is displayed on electronic screens in both English and Korean. Electronic screens display information such as the departure time, the final station of the route, train number, platform, etc.

Trains generally arrive at the first station on the route around 20 minutes before departure. Passengers are free to board the train during this time.
3. Taking the Train
Once the train has arrived at the platform, passengers can board in accordance with the car numbers listed on the side of each car.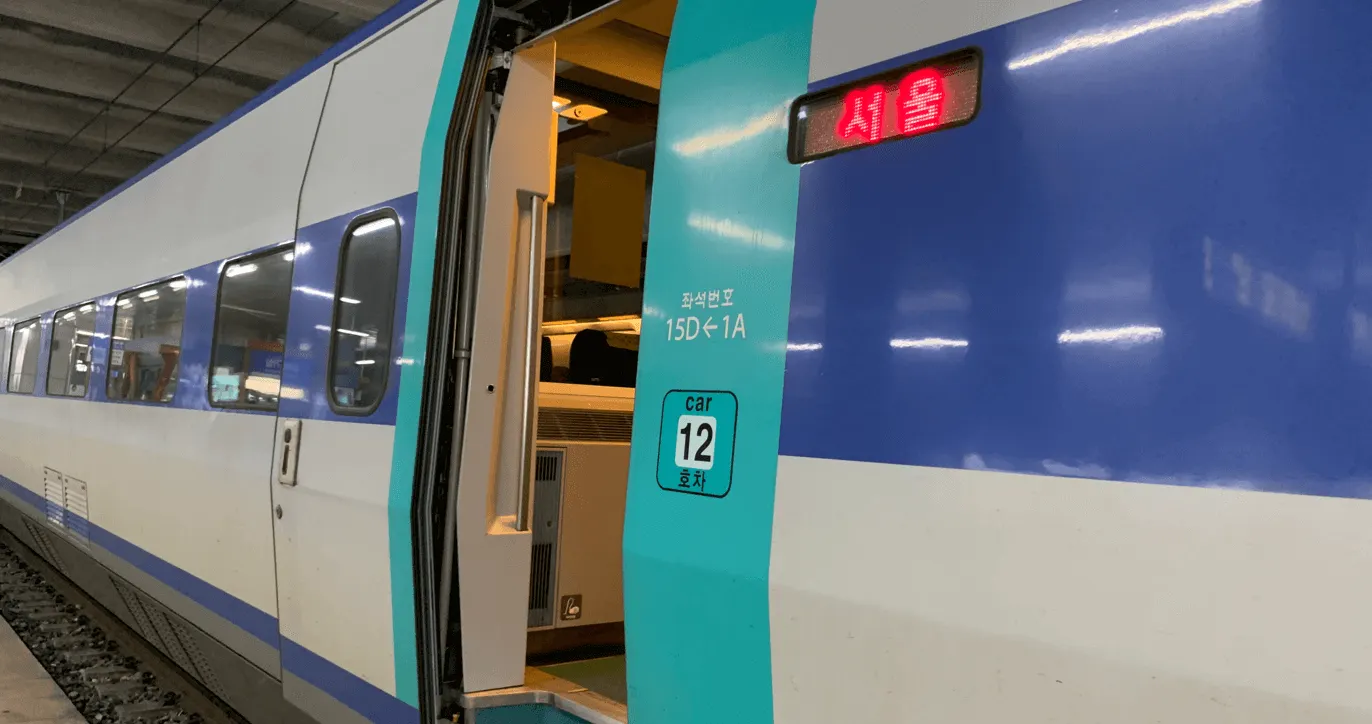 Car numbers are also listed on the front of each car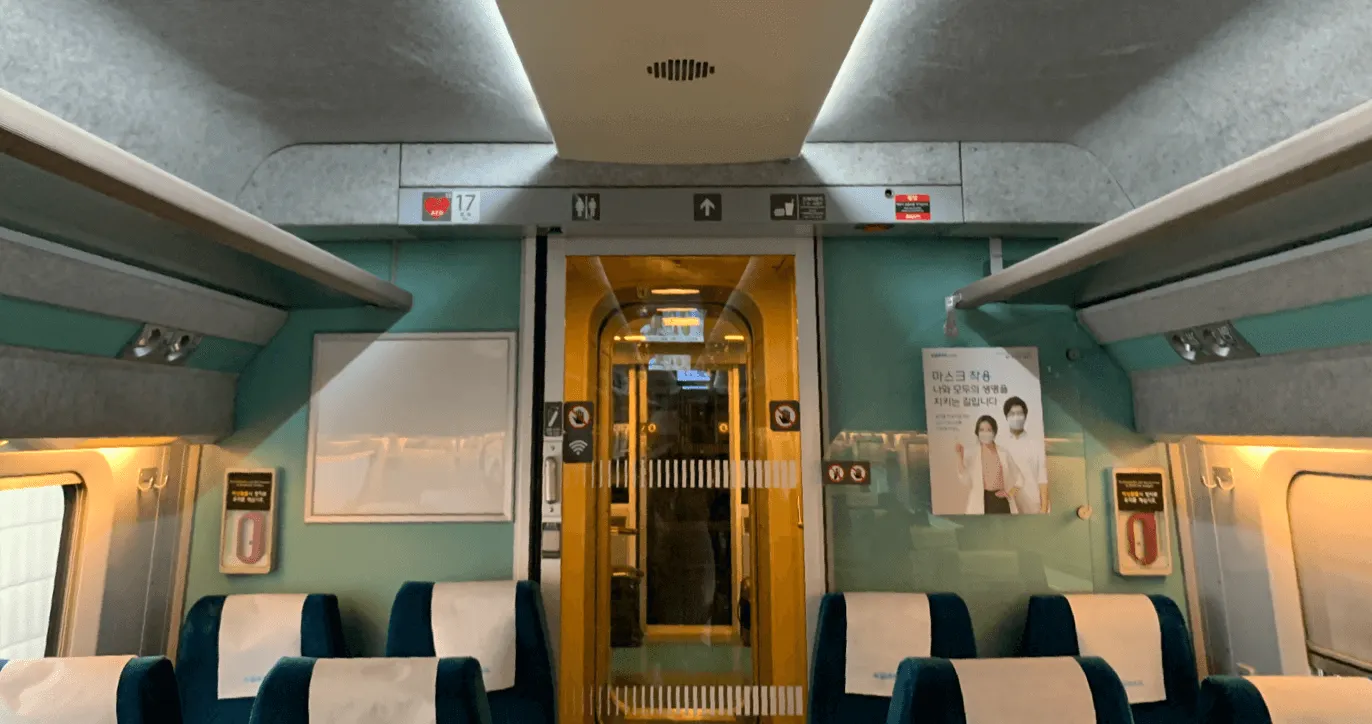 In the area above the seats, seat numbers are marked as either window or aisle seats.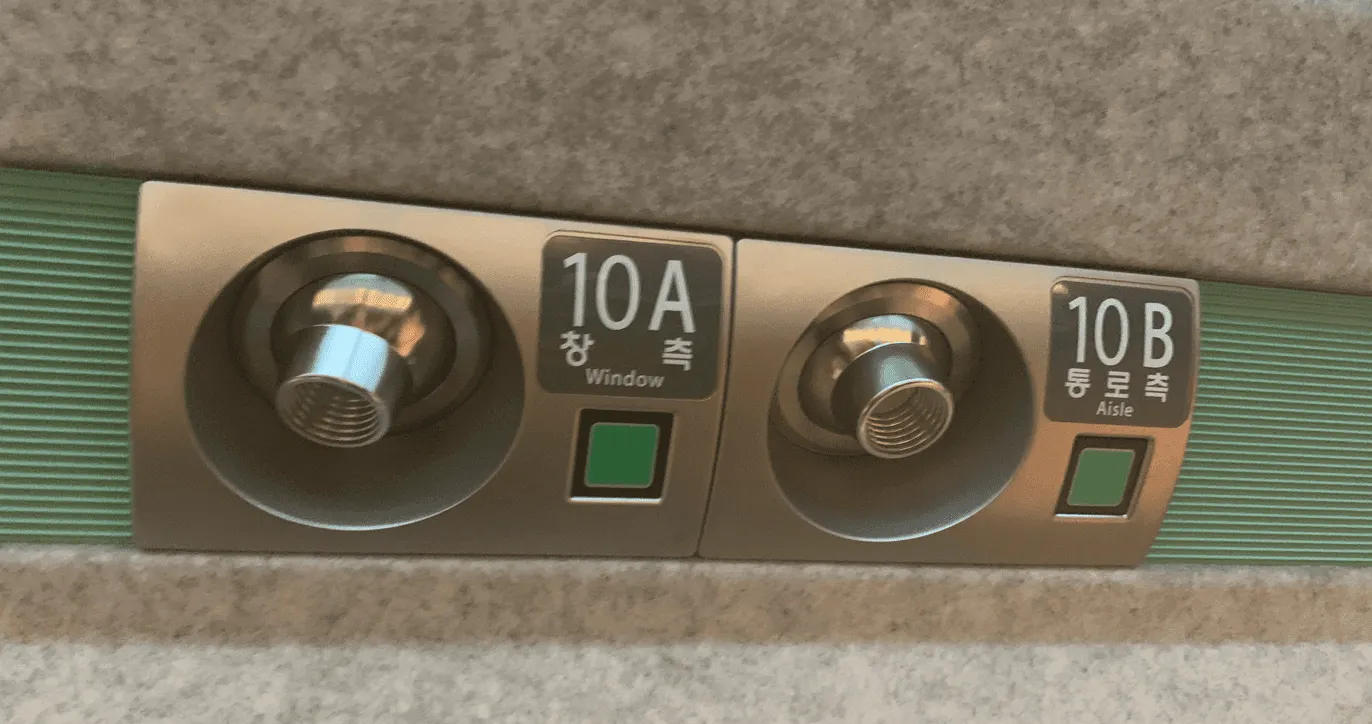 Train type
Trains in South Korea can be separated into three different types based on their speed: KTX (Korea Train eXpress), ITX (Intercity Train eXpress), and regular trains (Mugunghwa). For example, when traveling from Seoul to Busan, KTX is the fastest option with no stops and a total duration of around 2 hours and 15 minutes. The same route takes around 4 hours and 40 minutes by ITX and over 5 hours and 30 minutes by Mugunghwa train.
• KTX (Korea Train eXpress)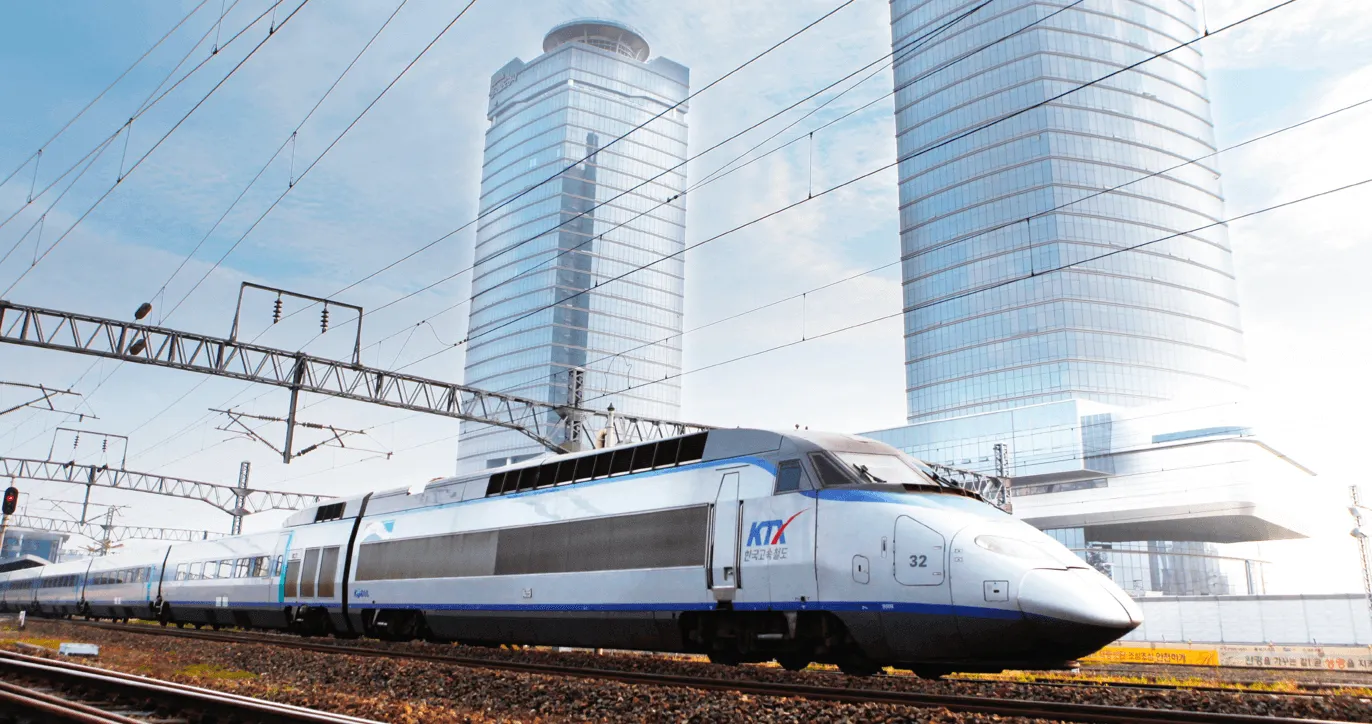 There are two types of KTX trains, KTX and the newer KTX-Sancheon. Both types of trains are similar in terms of speed. For the route between Seoul and Busan, it takes around 2 hours and 30 minutes on both types of trains.

KTX trains offer First Class and Economy Class seats. The main difference between the two classes is the direction of the seats on board.
First Class
Economy Class
KTX
3 seats per row (1 on one side, 2 on the other).
Seat direction is adjustable
Seats facing both the direction of movement and the reverse direction are available. Seat direction cannot be adjusted
KTX - Sancheon
Seats are adjustable and their direction can be changed at any time throughout the journey
• ITX (Intercity Train eXpress)
ITX trains include ITX-Saemaeul. ITX trains are generally slower than KTX trains. Additionally, ITX trains only offer Economy Class seats.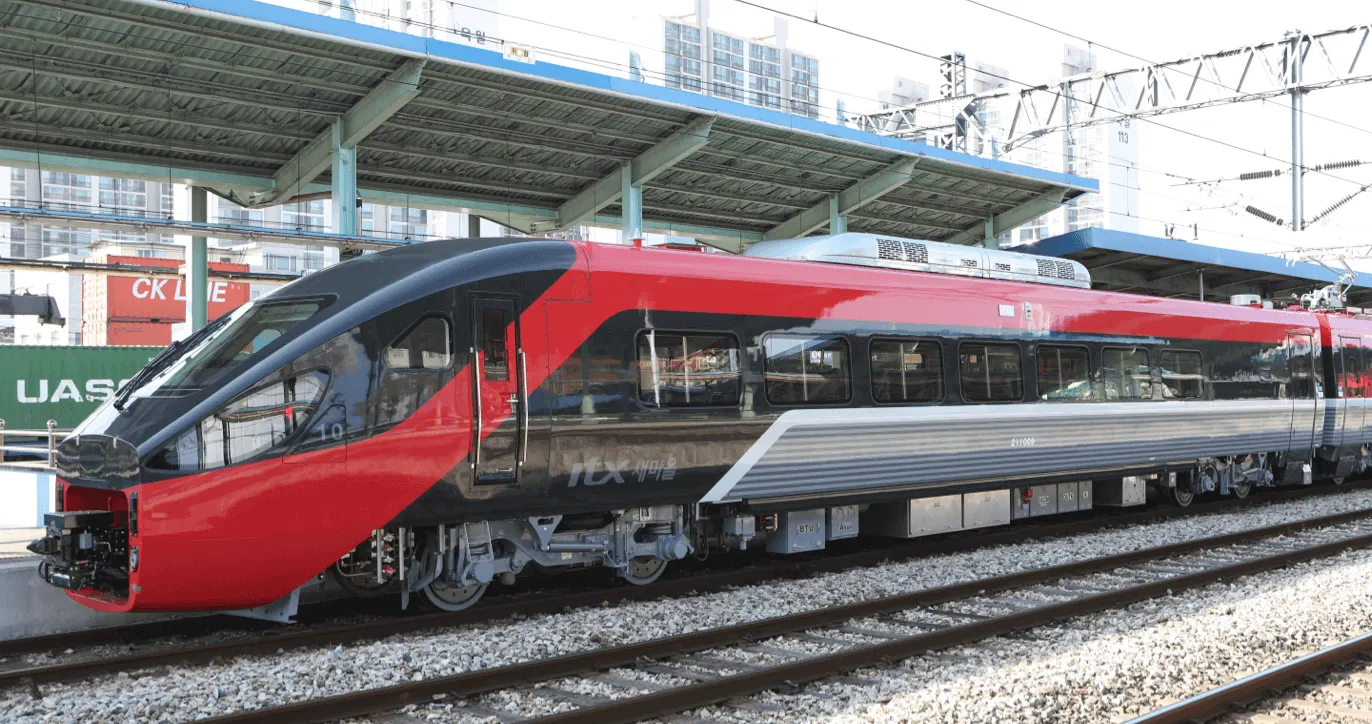 • Regular Trains (Mugunghwa)
Mugunghwa trains have the slowest speed, but they can accommodate a large amount of passengers and stop at many stations. Additionally, standing tickets are available. Mugunghwa trains are suitable for travelers looking to enjoy the scenery.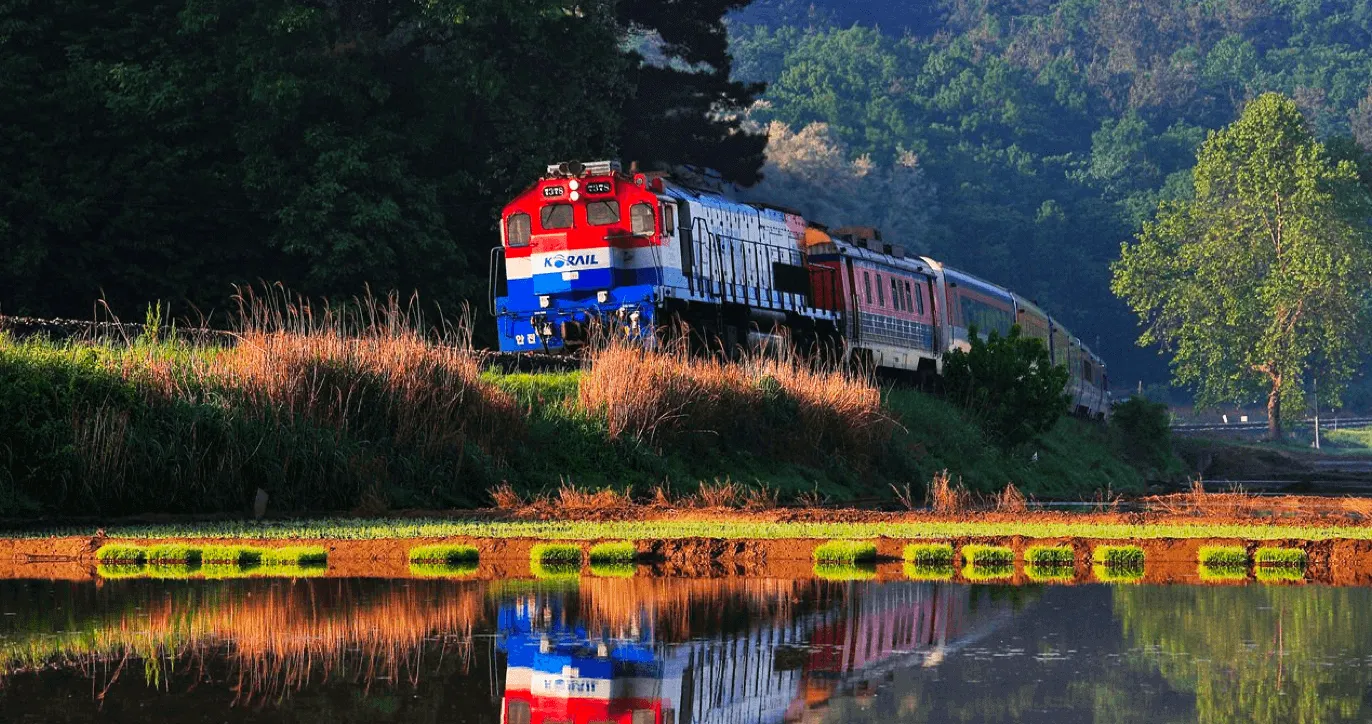 Train Facilities
Each type of train is equipped with different facilities. We've provided the table below for reference.
| Facility | KTX | ITX | Mugunghwa |
| --- | --- | --- | --- |
| USB ports |  |  |  |
| Tray tables |  |  |  |
| Free Wi-Fi |  |  |  |
| Dining car |  |  |  |
| Common power outlets |  |  |  |
| Mobile sales carts |  |  |  |
| Vending machines |  |  |  |
| Accessible bathrooms |  |  |  |
• Power Outlets and Charging
KTX trains are equipped with USB ports and common power outlets. Their location varies by car model.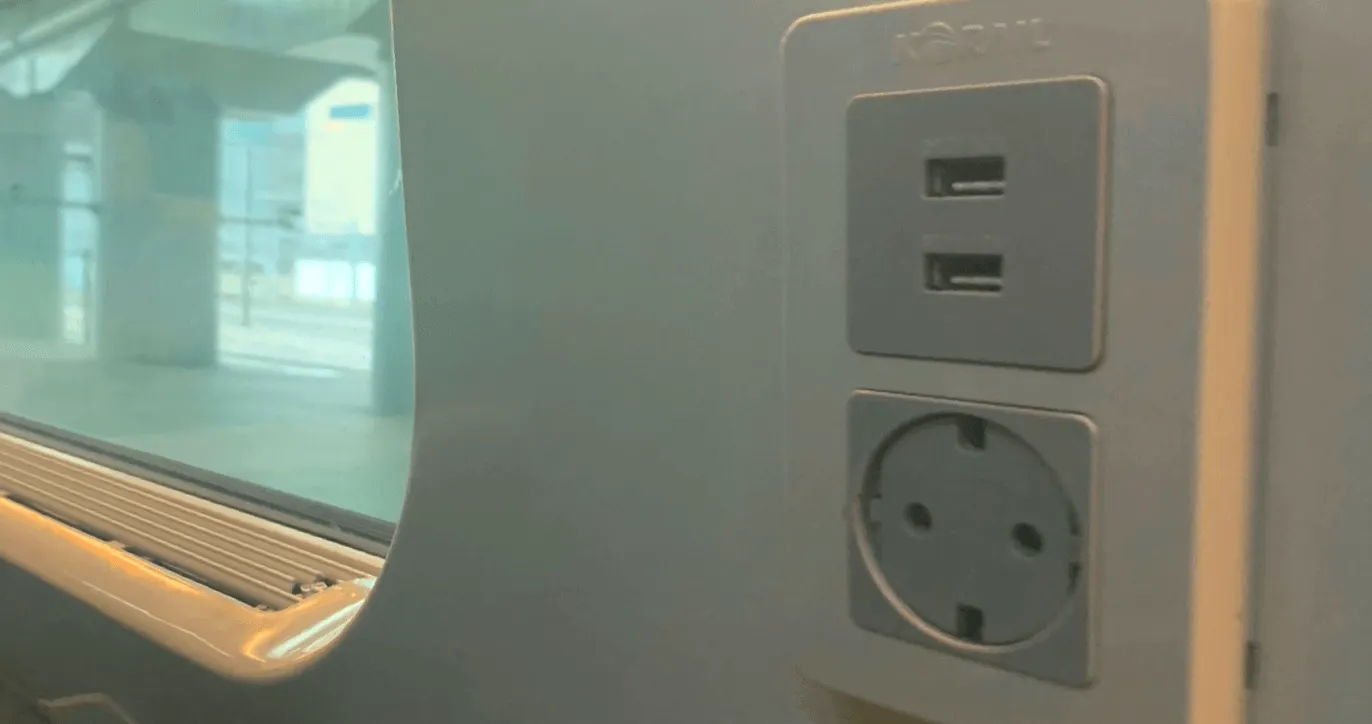 Outlet next to window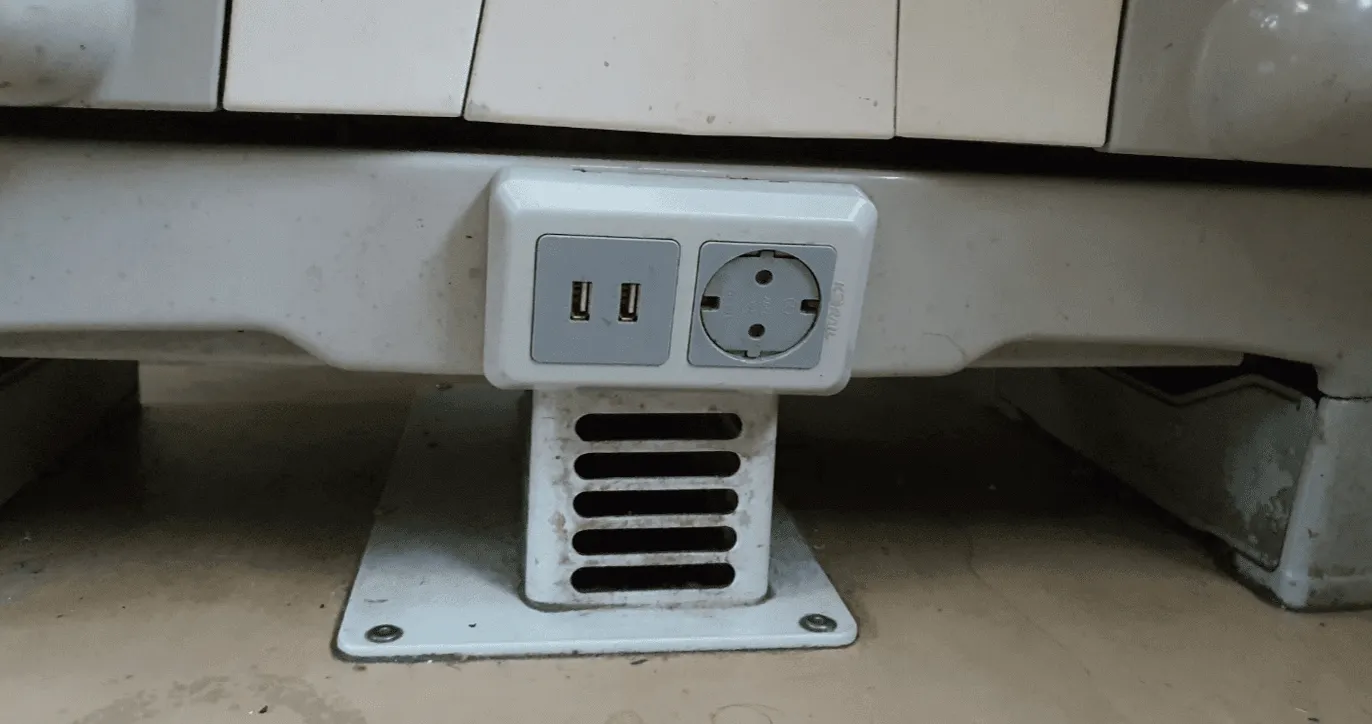 Outlet below seats
In ITX trains, only the first and last three rows are equipped with power outlets.
Mugunghwa trains are not equipped with power outlets. We recommend bringing a power bank or charging your device before taking the train.
• Tray tables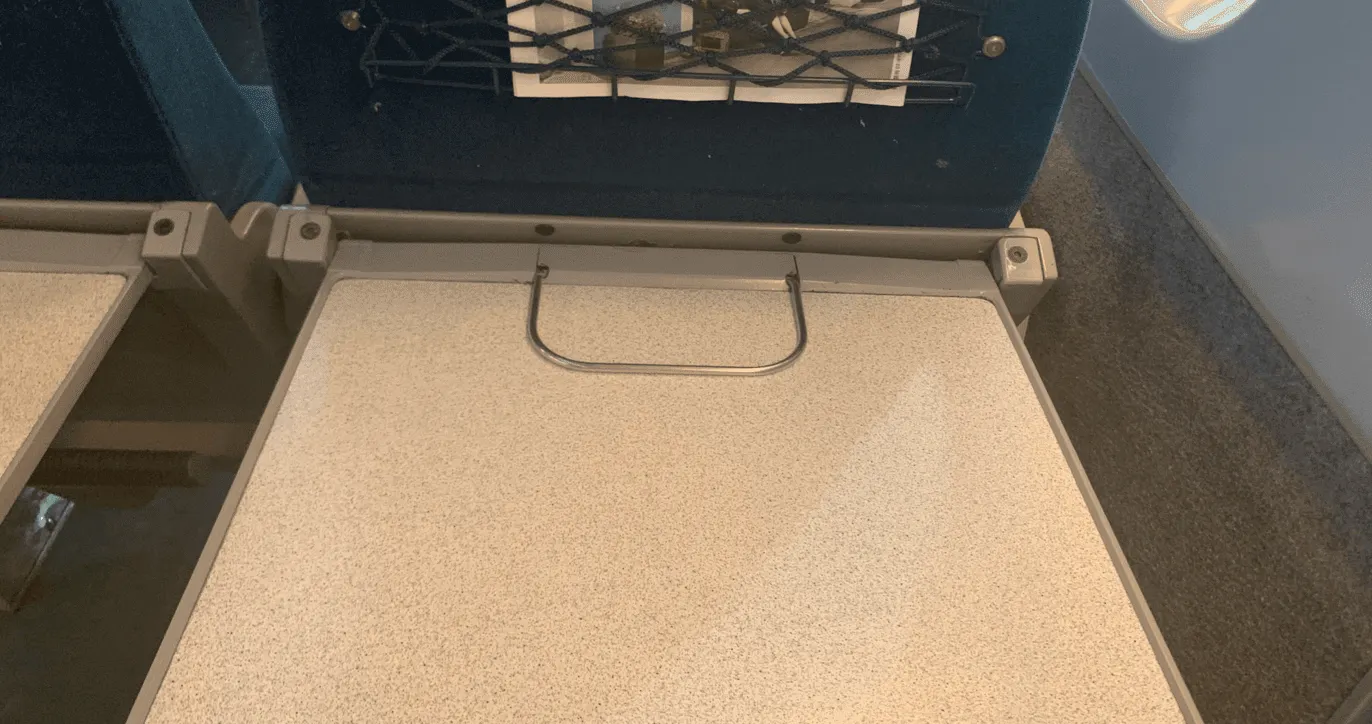 KTX foldable tray tables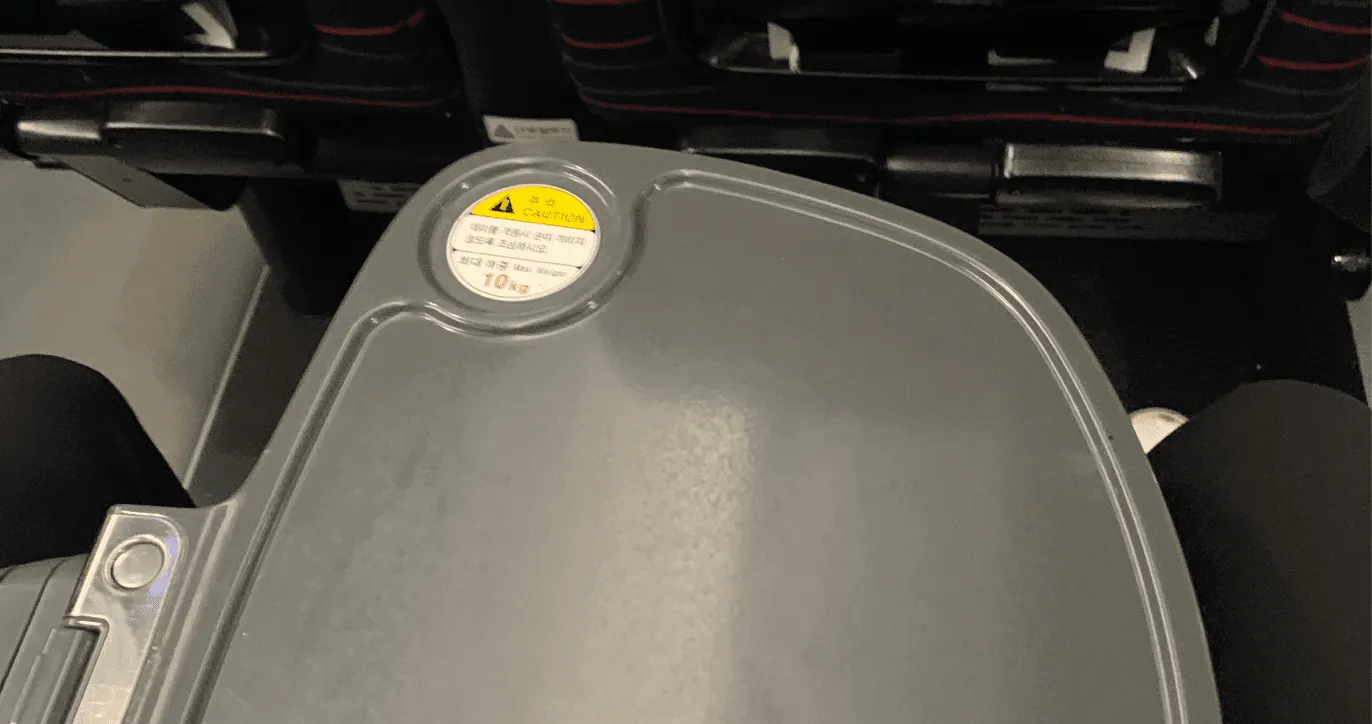 ITX side tray tables
• Free Wi-Fi
Free Wi-Fi is available on KTX and ITX trains. For access, connect to one of the following networks.

KTX Wi-Fi Network

ITX Wi-Fi Network
• Vending machines
| Train type | Location |
| --- | --- |
| KTX | Cars 3, 4, 5, 8, 9, 10, 11, 13, 14, 17 |
| KTX - Sancheon | Cars 2, 6 |
| ITX | Cars 2, 4 |
• Accessible bathrooms
| Train type | Location |
| --- | --- |
| KTX | Car 2 |
| KTX - Sancheon | Car 1 |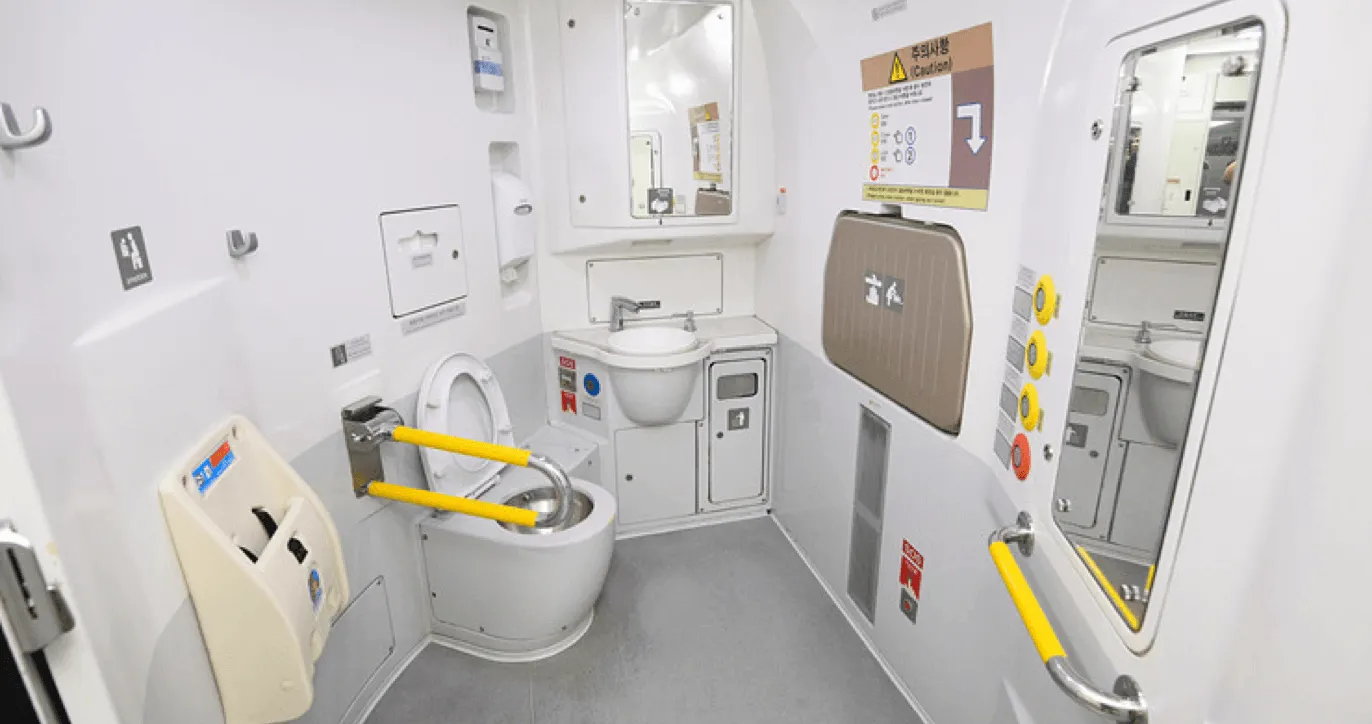 • Baggage Storage
Baggage racks can be found at either the front or back end of each car on KTX and ITX trains.
Mugunghwa trains are not equipped with baggage racks. Baggage can be stored in the overhead area above the seats.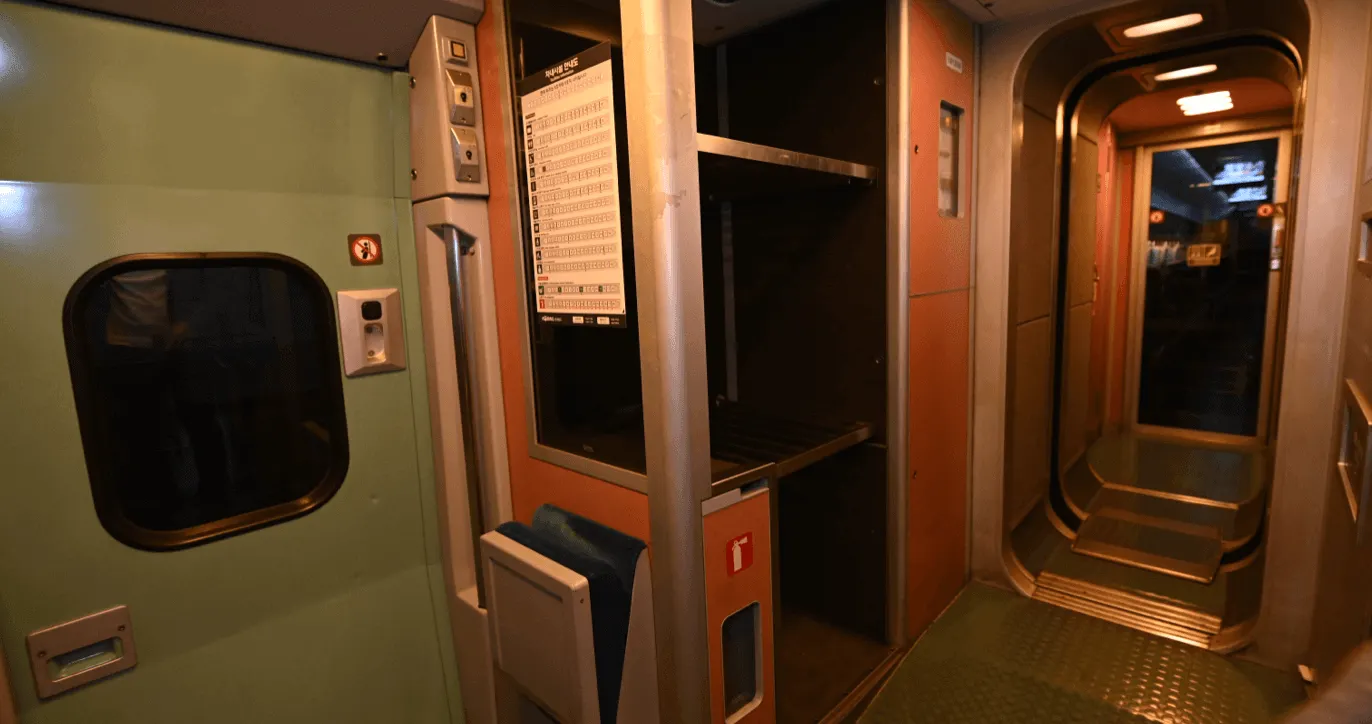 Baggage storage on a KTX train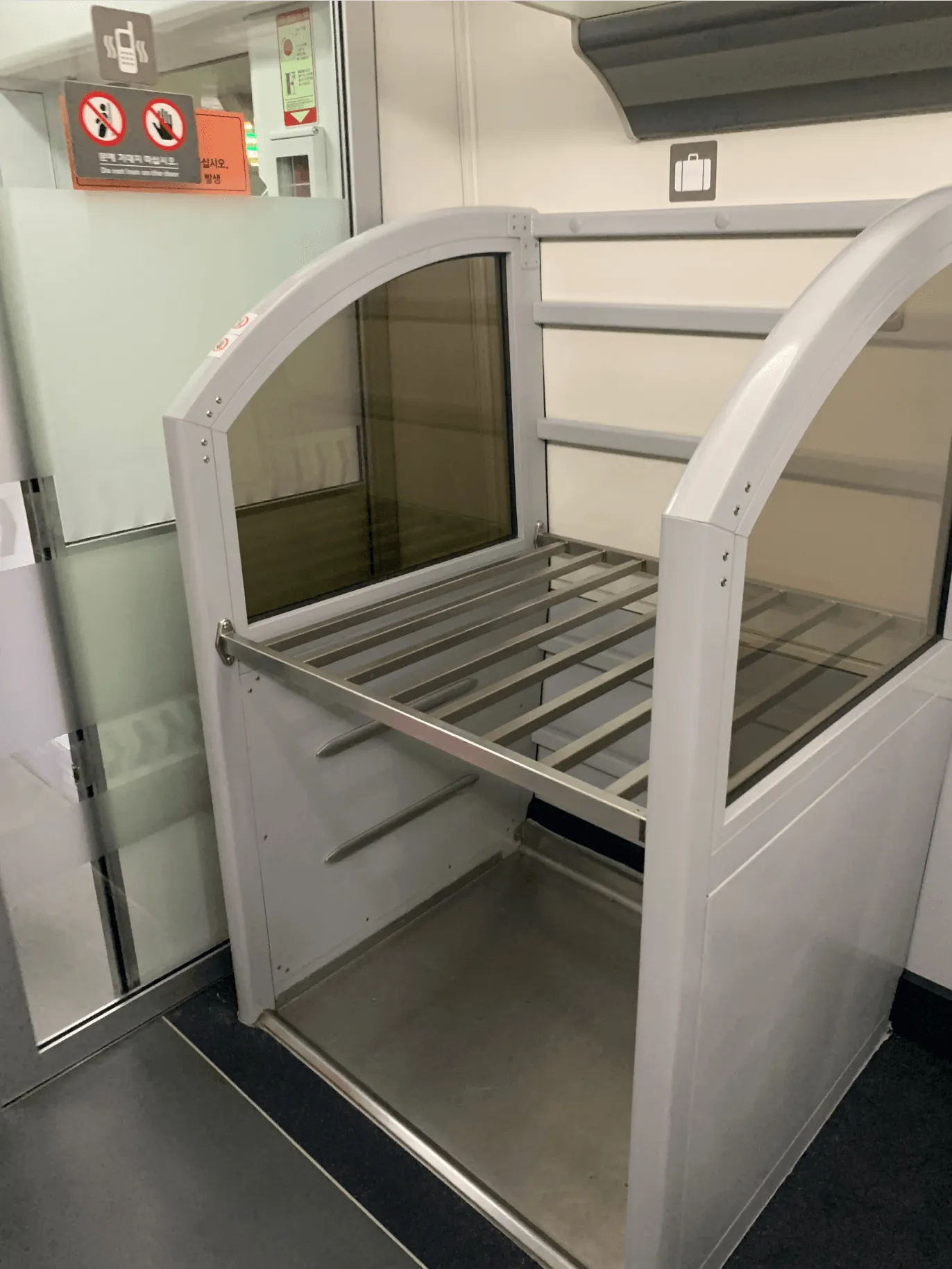 Baggage storage on an ITX train
Train Routes in South Korea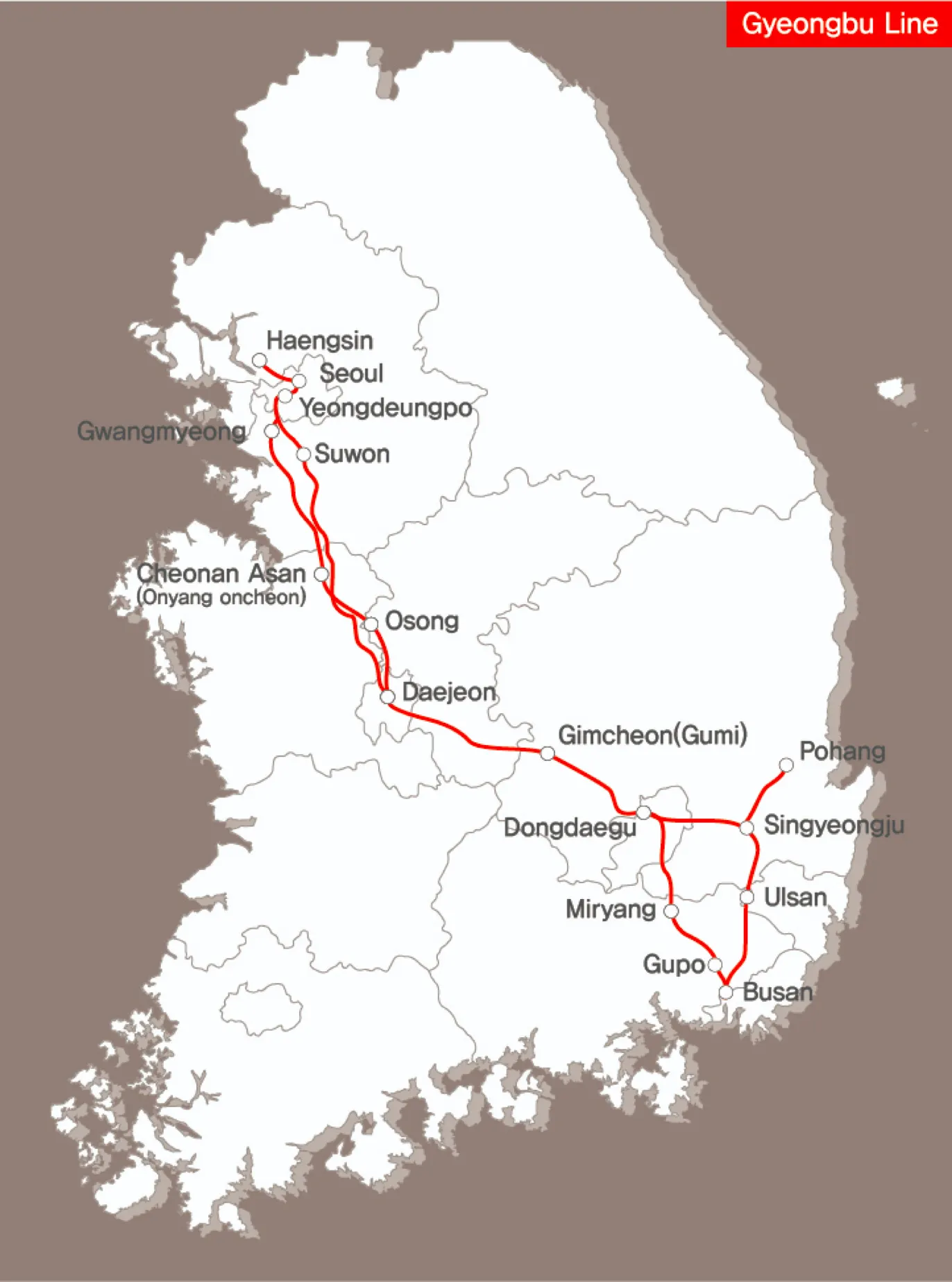 Gyeongbu line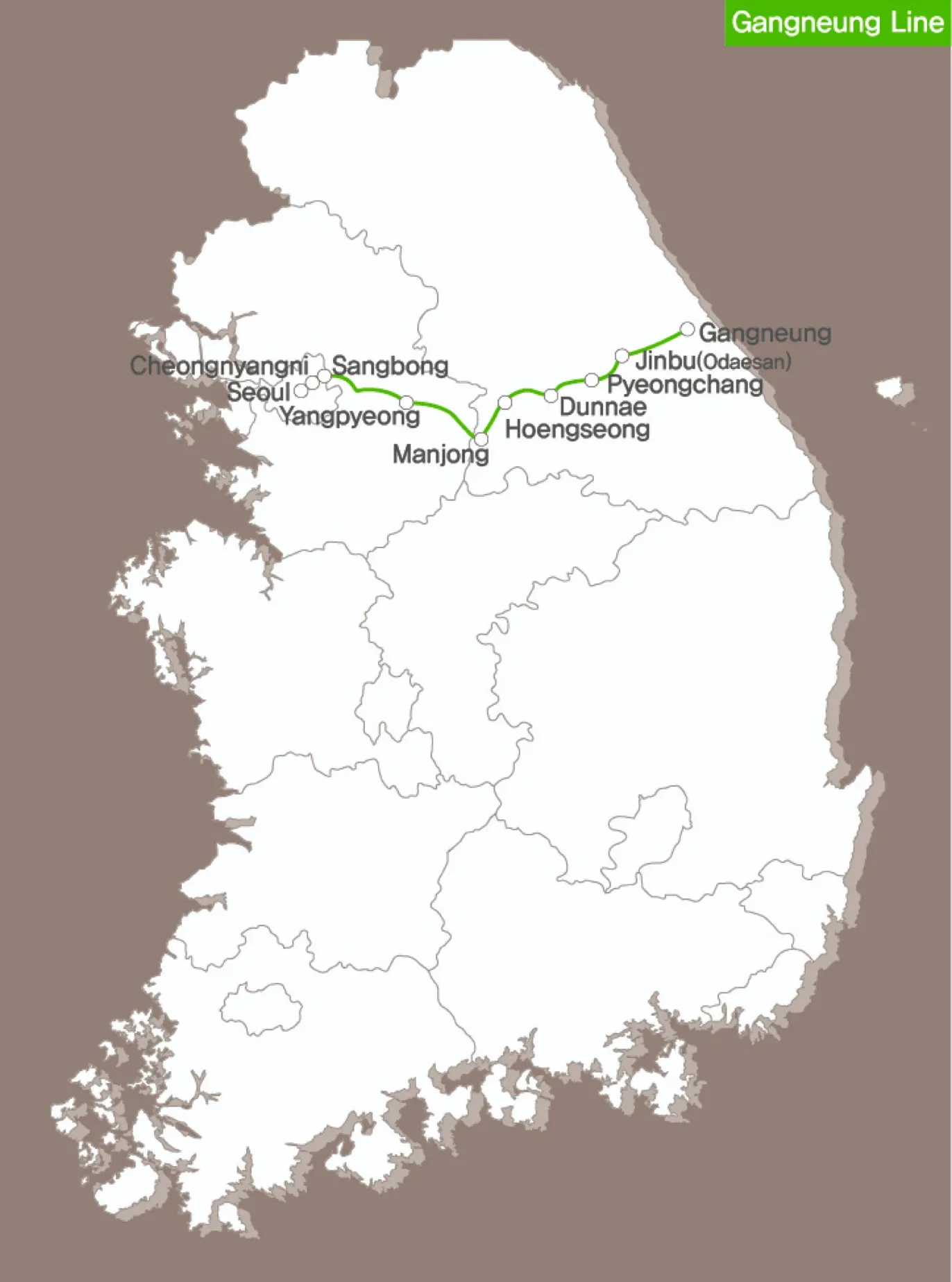 Gangneung line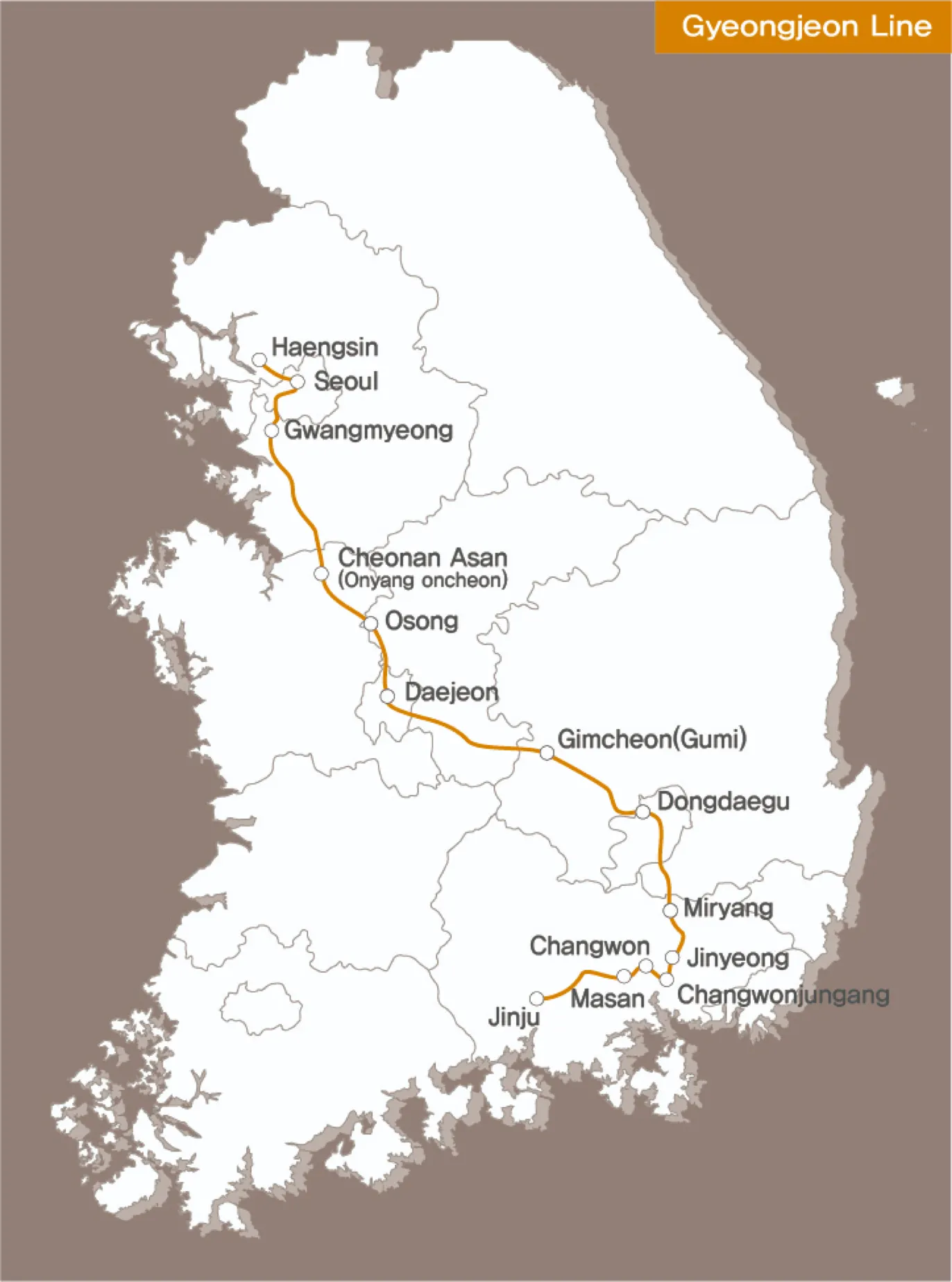 Gyeongjeon line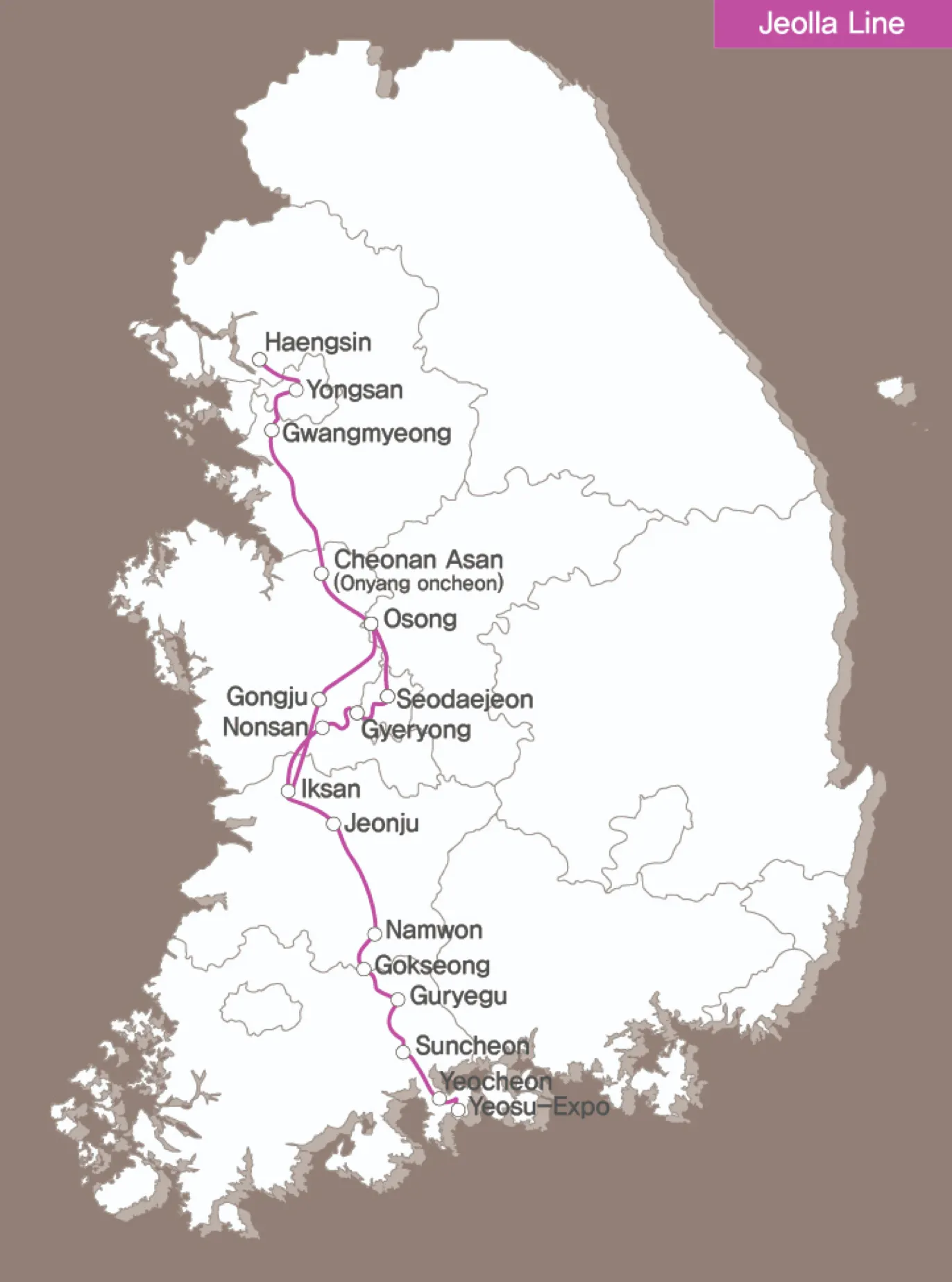 Jeolla line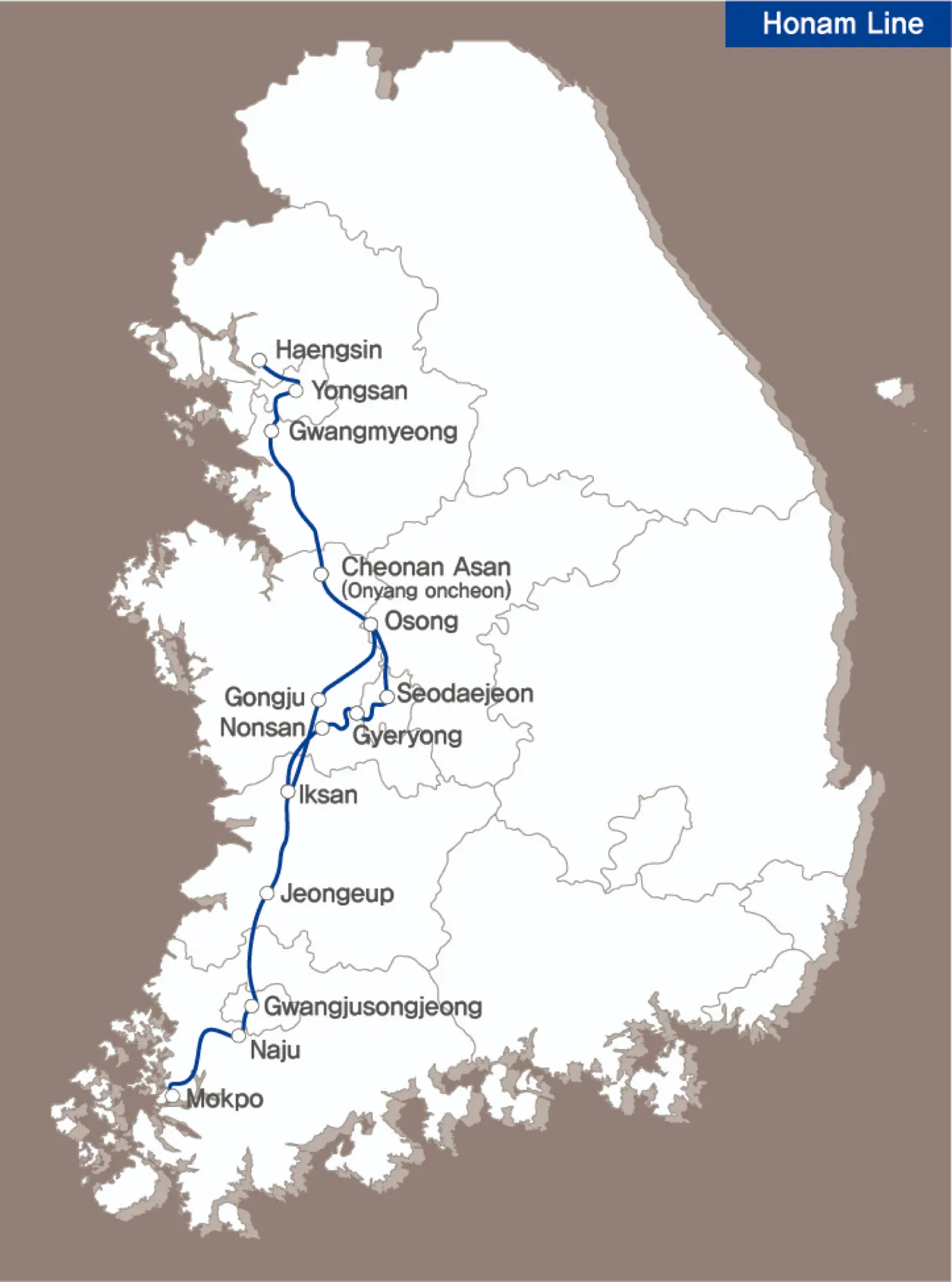 Honam line
1. When can I book Korail train tickets?
Tickets can be booked between 30 days and 20 minutes before departure.
The amount of time in which tickets can be booked in advance may be adjusted for national holidays. The information provided above is for reference only; please refer to the railway authority for the most up to date information.
2. How can I refund my Korail train ticket?
1. Open the Trip.com app, tap "Account" > "All bookings"
2. Select the ticket you would like to refund
3. Tap the "Refund" button
3. Is there a refund fee?
· Refunds are free when made 1 or more days prior to departure.
· KRW400 per person per ticket will be charged for refunds on the day of departure, up to 1 hour before departure.
· KRW400 or 10% of the ticket fare, whichever is greater, will be charged per person per ticket for refunds made within 1 hour of departure.
When multiple tickets are included in the same booking, the whole booking must be refunded together.
4. How can I change my Korail train ticket?
If you need to change your itinerary, please cancel your original tickets and book new ones.
5. What child ticket policies apply?
Children under 6 years old can travel for free without a seat.
Child tickets (50% off the adult fare) can be booked for children between 6 and 12 years old.
Adult tickets must be booked for children over 12 years old.

Brand of the Year Awards 2020, South Korea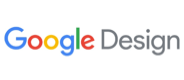 Google Material Design Awards 2019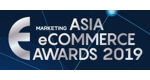 Asia eCommerce Awards 2019, Hong Kong