App
Download the App for Free
In Partnership with National Rail

A platform you can trust

No Booking Fees

You only pay the ticket fare

E-tickets Available

Enter the station by scanning a QR code
United Kingdom Train Travel Guide
Details 

Plan Your Trip
Book UK Train Tickets Online Quickly and Easily with Trip.com
Planning to travel by train in the United Kingdom? Quickly and easily book UK train tickets online with Trip.com! No more waiting in line at the railway station; now you can search for official National Rail train schedules & fares and buy your train tickets online. Train tickets range from cheap standard train tickets to luxurious and comfortable first class rail tickets.
We're partnered with and work directly with National Rail. Our database is connected to the official train information center, so you can rest assured that you're viewing the latest train schedules and official prices for all trains routes in the country. We make UK train ticket booking easy with our convenient online booking system. You can book your UK train tickets online with Trip.com and travel through England, Scotland, Wales, and Northern Ireland.
Cheap and Convenient Train Travel with the UK National Rail
If you're looking for cheaper means of transport in the United Kingdom, travelling by train is the best way to go. With no booking fees involved, you simply pay for the ticket fare when you book your UK train tickets through Trip.com. Book & pay for tickets online using your own currency, then simply collect your United Kingdom train tickets at the station using the ticket collection reference number noted in your ticket booking confirmation email.

Brand of the Year Awards 2020, South Korea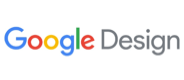 Google Material Design Awards 2019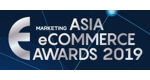 Asia eCommerce Awards 2019, Hong Kong
Copyright © 2021 Trip.com Travel Singapore Pte. Ltd. All rights reserved
Site Operator: Trip.com Travel Singapore Pte. Ltd.