The capital city of the United Arab Emirates (UAE) is one of the world's modern marvels - a little over 50 years ago, the pristine cityscape was simply desert and coastline. How things change.
Now, Abu Dhabi is home to some of the most notable sights and landmarks in the middle east. Parks, museums, points of interests, shopping (of course), beaches and religious sites are all located on the Persian Gulf seafront. And naturally some of the tallest buildings you can imagine are nestled here, too.
With so much on offer, it's hard to select just 6 travel tips for Abu Dhabi - but we'll give it a try. Whether you're looking for a family day out, cultural immersion, retail therapy or just a bit of sightseeing, we've got your bases covered. Check out our top things to do in Abu Dhabi below for some guidance on your Emirati adventure…
How to Get to Abu Dhabi
Getting to Abu Dhabi (AUH) from the UK is simple - there are flights to Abu Dhabi from London Heathrow, Edinburgh and Manchester Airports. Etihad Airways provide direct flights, with other airlines offering direct and indirect options.
Car hire and airport transfers are both available from Abu Dhabi airport - be sure to book in advance on Trip.com.
Top things to do in Abu Dhabi, United Arab Emirates
Arguably the most famous of Abu Dhabi's many architectural marvels is the Sheikh Zayed Grand Mosque and one of the top things to do in Abu Dhabi. Considered a cornerstone achievement in the modern architectural history of the UAE, the mosque - the largest in the country - was completed in 2007 after 11 years of construction.
While a pioneering landmark in recent middle eastern history, the brilliant white exterior is actually the face of an entirely global structure. The building contains numerous materials from countries across the globe, in keeping with the original concept to unite the cultural diversity of the Islamic world with modern artistic values.
Should you wish to visit the Sheikh Zayed Grand Mosque, we recommend staying at the incredible 5-star Shangri-la Hotel in nearby Qaryat Al Beri, a little over a 1 mile (1.7 km) hop away.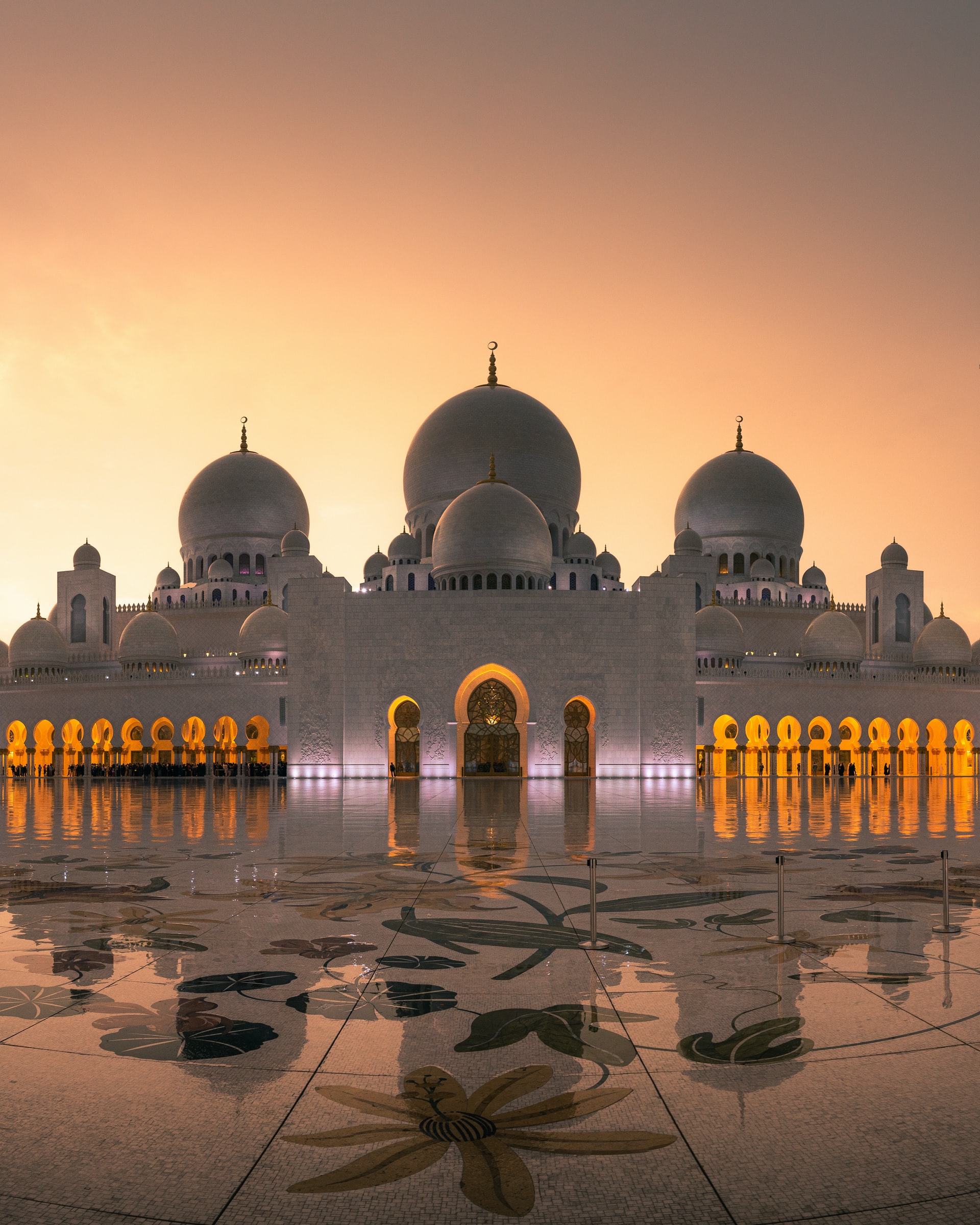 Yas Water World
Going on a trip with the family? Or are you merely, in fact, a big kid yourself? If yes, we can say with confidence that Yas Water World Abu Dhabi is for you. Anywhere that names itself 'Water's Greatest Playground' is good with us.
More than 40 H2O-centric rides can be enjoyed here, with everything from the extreme (the Jebel Drop offers thrill-seekers a terrifyingly exciting 10-story plummet) to the kid-friendly (Tot's Playground offers slides for the little ones). However, it's not just slides and cannons, with traditional pearl diving and an underwater VR experience and on offer. Of course - this being Abu Dhabi - dining and shopping is available at Yas Water World too.
For a nearby hotel option, Trip.com recommends a hotel that's equally family-friendly - Park Inn by Radisson Abu Dhabi Yas Island is close to the water park, and offers plenty of kid-focused amenities.
The Corniche
We are cheating a little bit here, as the Corniche Road isn't so much a 'travel tip' as it is a 5-mile (8 km) home to numerous tips. Restaurants, cafes, shopping, children's play areas – they can all be found on Abu Dhabi's seminal coastal highway.
The Corniche is sprinkled with numerous fountains and park areas - ambling along the road offers views of many of the city's hotspots. Naturally, there is an immaculate beach along the stretch too - pristine sand and turquoise waters are the order of the day.
Although abundant with glistening architecture, a highlight of the Corniche is unquestionably Emirates Palace Hotel Abu Dhabi - one of the most famous and striking buildings in the entire city - located on the western side of the famous road. And you can book your stay there with Trip.com, should you wish…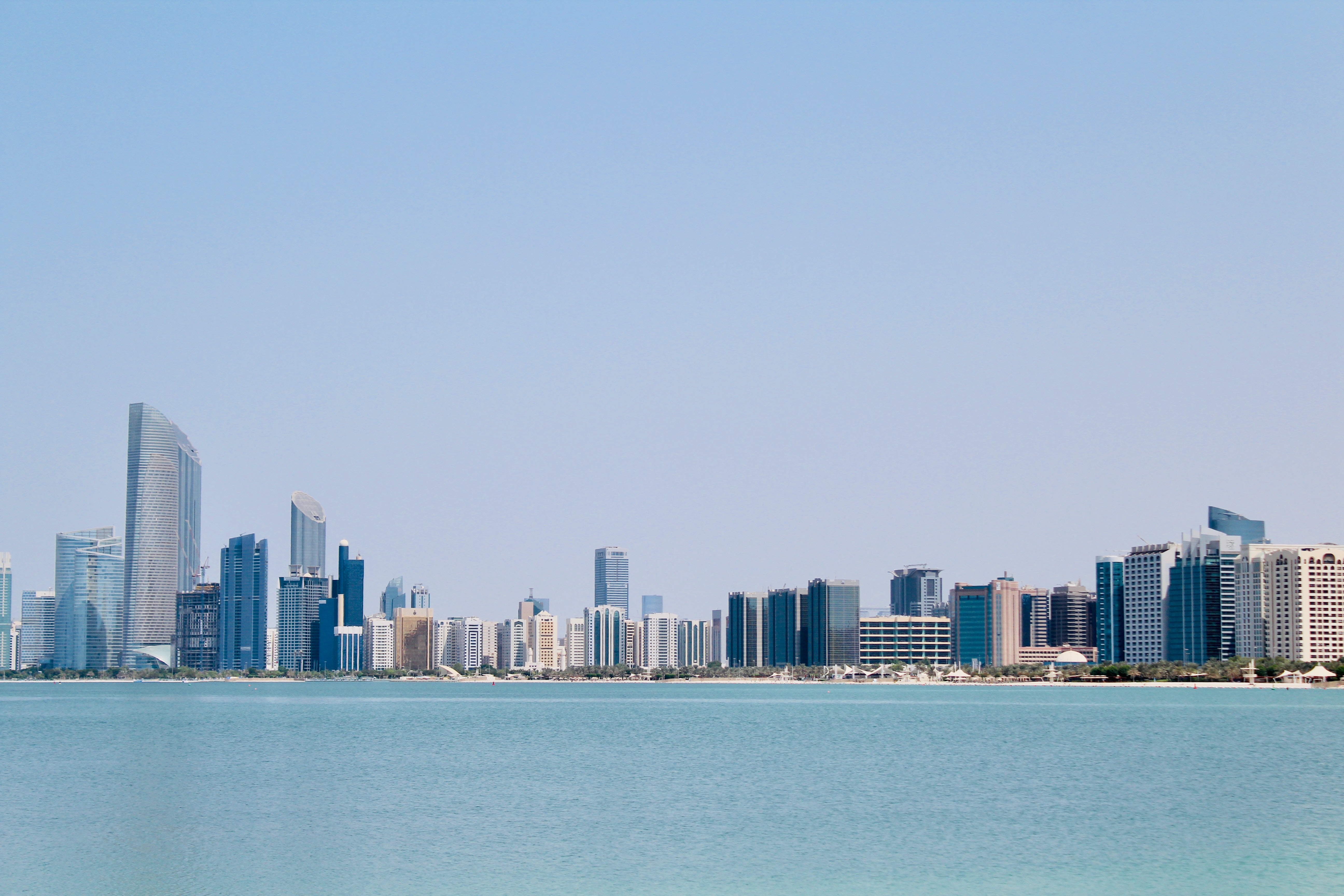 Marina Mall
Given that we are discussing one of the great retail therapy hubs, it would be remiss not to mention shopping in Abu Dhabi. The Marina Mall, located on the namesake island, is one of the finest of its kind in the middle east - so if browsing and buying a luxury item or two is on your travel checklist, the mall is a great port of call (rhyme intentional).
Home to shops of the world's most prominent brands, the Marina Mall also lays claim to numerous eateries, a 100m observatory, bowling alley, multiplex movie complex - and musical fountains. For the kids, the internal Bounce trampoline adventure park will provide boundless (pardon the pun) entertainment.
Should you wish to stay near the mall on Al Marina, The St. Regis Abu Dhabi is located in the nearby Corniche - and the 5-star hotel is one of Abu Dhabi's most popular on Trip.com.
Louvre Abu Dhabi
Were you aware that one of France's most famous cultural landmarks has a sister venue in Abu Dhabi? It's true. And while the Mona Lisa et al may reside in Paris, art-lovers should absolutely head to the breathtaking Louvre Abu Dhabi on Saadiyat Island, which lays claim to works by the likes of Bellini and Jordaens.
With numerous exhibitions focusing on the parallels and differences of Eastern and Western art, the gallery is truly a spectacular bearer of the Louvre name. An absolute must for those wanting to drink in some true original masterpieces.
Located on the same island as the Louvre Abu Dhabi is the stunning Saadiyat Rotana Resort and Villas - a hotel almost as striking as some of those aforementioned exhibitions…
Observation Deck at 300
Finally, no trip to Abu Dhabi would be complete without the opportunity to gaze over the city's incredible landscape. Observation Deck at 300 is the highest vantage point in the Emirati capital.
Why has the deck been given that name? Simple - it's 300m (985ft) high. That is a long way up, and it makes for spectacular panoramic vistas for as far as the eye can see. If you fancy a refreshment while you're peering at sky, sea and sand, the very same floor houses a cafe serving tea and mocktails.
Conveniently, the Observation Deck at 300 is located on the 74th floor of Conrad Abu Dhabi Etihad Towers - a luxury hotel in the West Corniche area of the city that you just happen be able to book on Trip.com…