Afraid to not exploring the world-famous London? Check best 10 things to do in London that you musnt's missed. See how travellers around the world enjoy the magnificent city and book top London Attractions tickets with best price on Trip.com.
London Attractions No.1: Madame Tussauds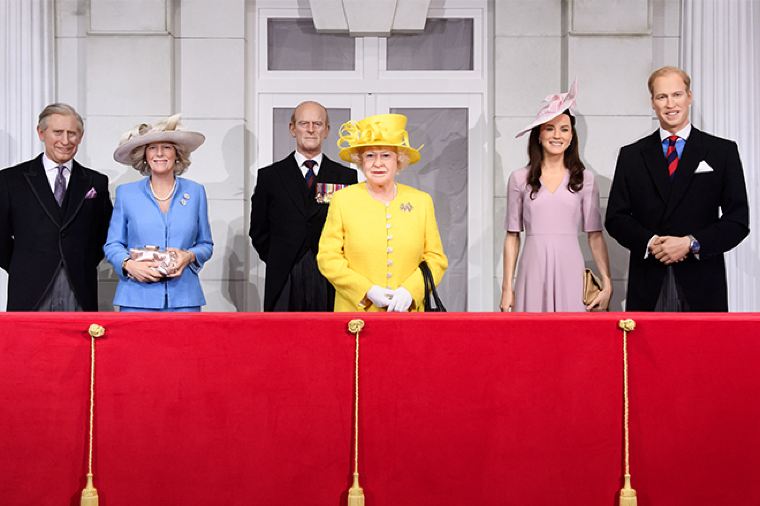 A family favourite no matter the season, Madame Tussauds is first thing to do on our list of the top 10 London attractions. Pop in and marvel at the lifelike wax figures of world-famous celebrities. Divided into 8 distinct zones representing music, the royals, Marvel, and more, Madame Tussauds is sure to have something for every visitor.
Star in a film with Kate Winslet, walk the red carpet with Adele, or stand your ground against The Incredible Hulk, and do it all while snapping fun photos along the way. Within the venue, a Marvel Universe 4D mini movie is available for children. Plus, you'll also have the chance to learn about the history of wax figures and how they're made at the Behind the Scenes exhibit. Tickets start at £30.50.
London Attractions No.2:

Kew Gardens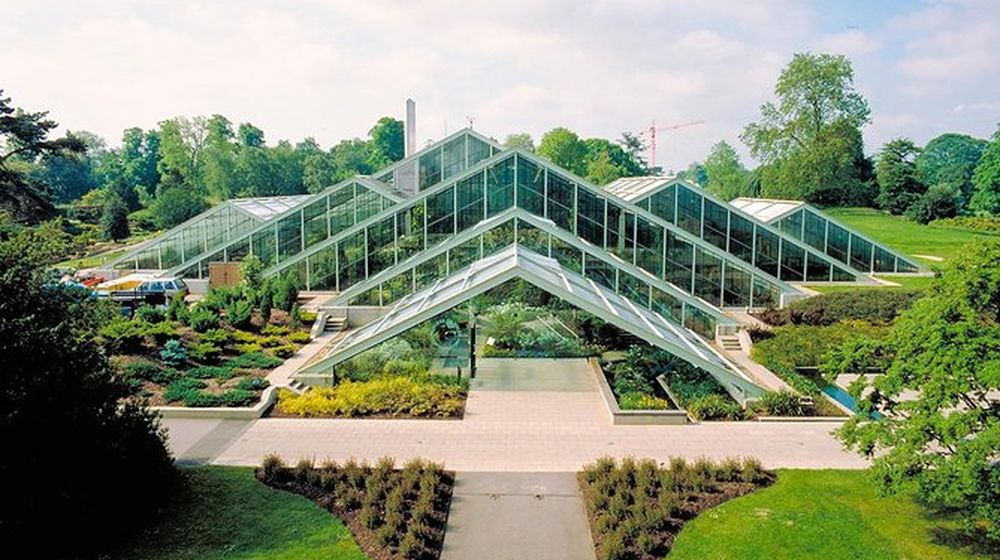 A UNESCO World Heritage site, Kew Gardens in London is home to the largest collection of plants and fungi in the world. With millions of species, the gardens span across 121 hectares of land and includes royal residences, a treetop walkway, and much more.
Visit the Davies Alpine House which recreates the dry, windy conditions where plants grow at high elevations. The award-winning structure houses flora like lavender, thyme, and tulips. Next, see London from above at the newly-opened Great Pagoda, or learn more about how the conditions in which carnivorous plants grow have led them to be able to secure their own food sources.
You can easily spend the entire afternoon at the gardens. By booking your ticket to Kew Gardens in advance, you'll save around £1.75.
London Attractions No.3:

Warner Brothers Studio Tour – The Making of Harry Potter
It's all aboard the Hogwarts Express at the Warner Bros. Studio Tour London. Here, fans of Harry Potter will be enamoured with the sets and props that were used to bring the book series to life on the big screen. Check out technical drawings and models to learn more about how sets were designed and built, then take a closer peek at some of the series' most iconic costumes.
The tour also includes special features that change every couple of months. If you visit before 15 September 2021, you'll be able to check out A Celebration of Slytherin which features the house's green and silver common room as well as costumes belonging to the Malfoy family. If you're a Harry Potter fan, this is definitely one of the top 10 attractions in London—you won't find it anywhere else in the world so make sure you book in advance.
London Attractions No.4:

London Dungeon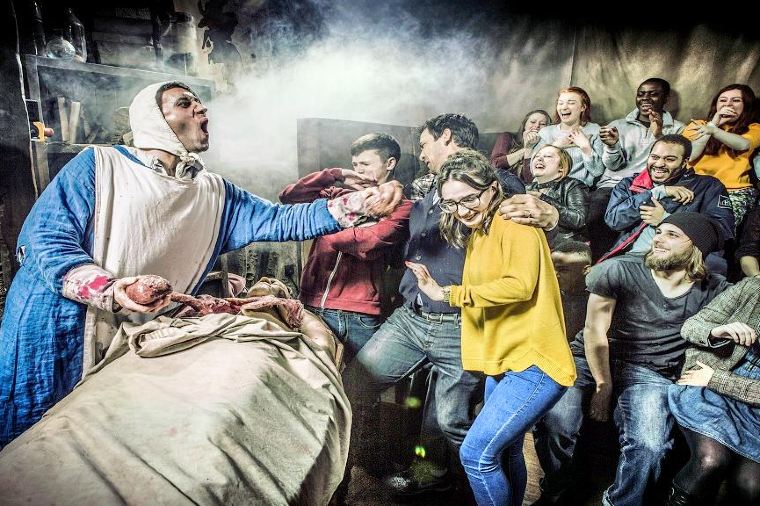 For a taste of the dark side of the city's history, head to the London Dungeon for an enthralling 110 minute show with real actors and 360 degree sets. First, you'll be taken back to year 1536 as you descend into the dungeon and your journey begins. Visitors will find themselves as part of the show as they venture through a torture chamber, the Whitechapel Labyrinth, and into the Newgate Prison. It's all downhill once you reach the Newgate Gallows—here, you'll experience true fear on a freefall drop ride. Book in advance for a better deal on tickets.
London Attractions No.5:

London Eye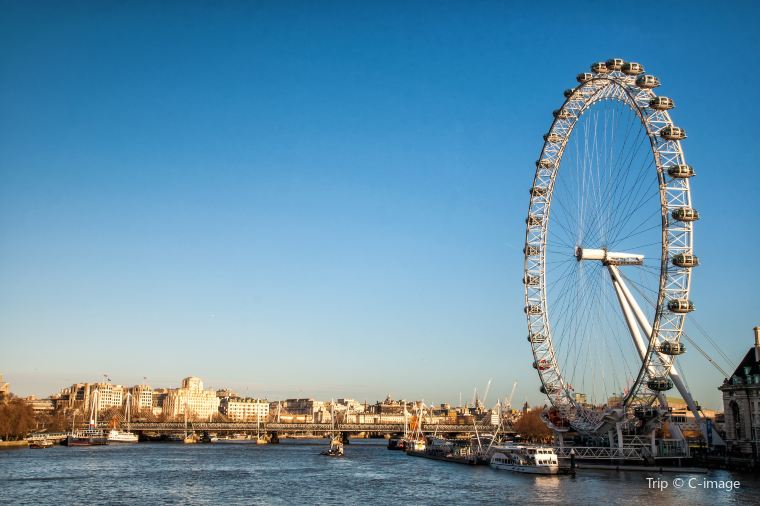 Situated in the centre of London opposite Big Ben is the London Eye, a giant big wheel that offers panoramic views of the city. By hopping into one of the wheel's 32 glass capsules, you'll catch glimpses of sights like Buckingham Palace, Trafalgar Square, and Westminster Abbey. Within the capsules are touch screens that introduce and provide facts about each landmark.
Visited by millions of tourists each year, this famous big wheel is undoubtedly one of the top 10 attractions in London. By booking your tickets in advance, you'll be able to both save on the ticket price and even skip the queues.
London Attractions No.6:

SEA LIFE London Aquarium
London's massive SEA LIFE aquarium is home to thousands of different types of sea life from around the world. Split into different themed zones, visitors to the aquarium have a chance to view Pacific sharks from above as they walk over them on a glass window, admire vividly coloured tropical fish in the UK's largest living coral reef, and even go on a rainforest adventure in a climate controlled area with crocodiles and piranhas. The aquarium plays an active role in conservation and protecting the oceans.
London Attractions No.7:

Shrek's Adventure Park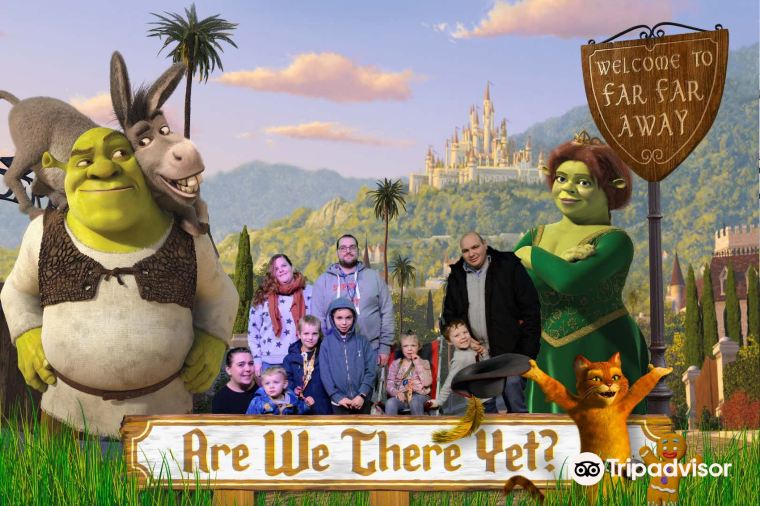 Take a ride through fairytale world of Far Far Away with 10 live shows, a trip on a magical 4D flying bus, and interactions with all of your favourite Shrek characters. As the adventure begins, you'll find out that Shrek's gone missing! Visitors will have to track him down step by step as they pass through the settings of the Shrek Swamp, Poison Apple Pub, and more! If you end up finding Shrek, be sure to snap some pictures with him for your photo album.
After the adventure ends, head over to the DreamWorks Play Stations and find new friends from films like Madagascar and Kung Fu Panda. Next, the experience continues as you talk a walk down the rainbow "red" carpet to the Trolls World Tour which includes interactive music stations and plenty of chances for photos. To ensure availability when heading to this top 10 attraction in London, be sure to book your tickets online.
London Attractions No.8:

Buckingham Palace Garden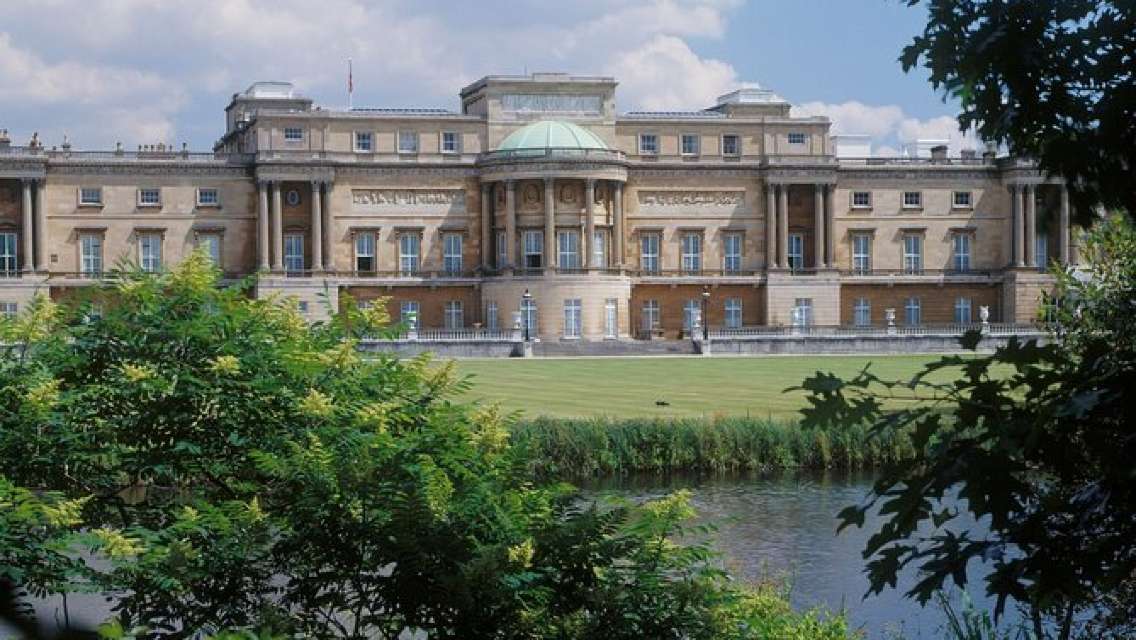 With history dating back to year 1608, the Buckingham Palace Garden spans across 39 acres and is home to over 300 species of wild plants, a manmade lake, and 1,000 trees. The garden has played host to a number of royal events, including the Queen's renowned garden parties.
This attraction is only open to the public throughout the months of July, August, and September, which just so happen to be the most suitable months for picnics with friends. Due to limited availability, tickets can sometimes be difficult to come by, so be sure to plan your visit ahead of time.
London Attractions No.9:

Hampton Court Palace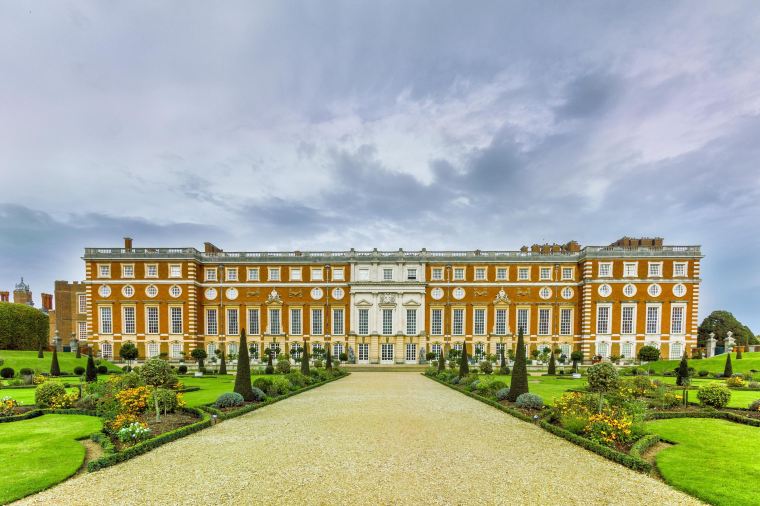 Hampton Court Palace was once the home of Henry VIII, his wives, and children. Entering the palace, you'll see the Great Hall which was the site of a number of festive celebrations and the kitchens that once had constantly burning logs and a staff of over 200. The palace is an extravagant display of the wealth and power once held by those in control and worth exploring in detail. For these reasons, it's one of our top 10 attractions in London.
Outside the palace are the gardens, which feature a winding maze. Here, visitors can try their best to make it to the centre point which is marked with a plaque. The vastness of the entire complex makes you feel as if you've left the city and entered the countryside.
The palace has different opening hours based on the season, so be sure to check before visiting.
London Attractions No.10:

Tower of London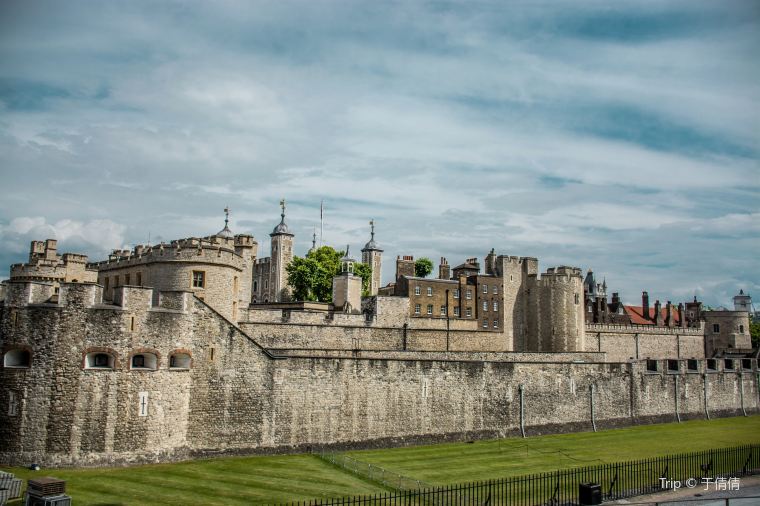 This UNESCO World Heritage is one of our picks for the top 10 attractions in London because of how iconic it is. The Tower of London has been depicted on thousands of postcards and countless forms of media. While it's no secret that the English Crown Jewels are housed in the tower, they're well protected. In fact, imposing Yeomen Warders (also known as Beefeaters) stand outside the tower, and these days, they're available to give guided tours and share stories from the times when the castle was used as a fortress and prison. During your visit, you'll also learn about the ravens that guard the tour and even visit the underground torture chamber.
Disclaimer: This article has been used directly from the Qingqi Qiu Platform, the copyright belongs to the original author. If there is any discrepancy with the copyright please contact us directly and we will immediately delete the content.《Index for Network Information Infringement Protection》